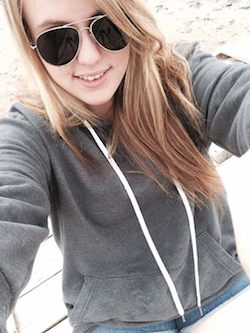 The woman killed in Saturday night's fatal crash on Highway 129 was a good friend and loving mother to three children, says a friend since high school.
Ontario Provincial Police say Sarah Boyle, 25, of St. Joseph Island, was pronounced dead at the scene on Saturday after she and a male were ejected from the SUV they were riding in.
The single-vehicle crash took place on highway 129, about 15 kilometres north of Highway 554, say OPP.
"She was just a really fun-loving happy person," said Katrina Hollingshead, who described Boyle as her best friend.
Hollingshead, 27, said Boyle is mother to two girls and one boy - twins aged 5 and a four-year-old girl.
Boyle had just finished her first year of nursing school at Sault College, having recently gone back to get her high school diploma, said Hollingshead.
"She was really trying to make a life for her kids," said Hollingshead, who met Boyle when they attended White Pines Collegiate and Vocational School together as teens.
Hollingshead started a Facebook group where friends have been mourning Boyle's death and possibly planning a memorial for early next month.
OPP haven't said what they believe caused the crash, but a release Monday said neither Boyle nor the male in the vehicle were wearing seatbelts when the crash took place.
Hollingshead said that was out of character for Boyle, who she described as safety conscious.
A spokesperson for Boyle's family said a trust fund is being arranged for the children left behind, though details were not immediately available.
*************************
Previous SooToday.com coverage of this story:
Woman dies in collision on Highway 129
(PHOTO: Sarah Boyle is pictured in this Facebook photo)