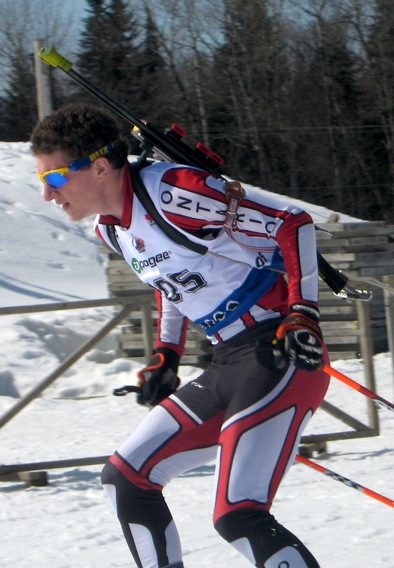 SooToday.com has received the following welcome update on the progress of Sault Ste. Marie Biathlon rising star Brett Davie from his dad, Scott. Be sure to click the link in the update below to follow Brett's progress in the Czech Republic live on Friday.
*************************
Just reporting that Brett Davie had his first International Biathlon race today in Nove Mesto, Czech Republic.
Brett had a great race coming in 25 out of 77 the worlds best Junior Men Biathletes, and was second of the four Canadian men to cross the finish line.
Brett shot 17 for 20, and skied 15 KM at time of 48:29, 12 second behind the next Canadian Christian Gow.
Brett said that he is very happy with his first international race, and can't wait for his next sprint race on 31 Jan 14 in Nove Mesto.
Live results can be viewed on
www.worldbiathlon.com
, then click on European Championships, and the Junior Men.
The race starts at 7 a.m.
*************************
(File photo of Brett Davie provided by Scott Davie)