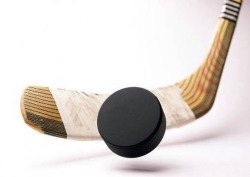 NEWS RELEASE
SAULT STE MARIE
PROFESSIONAL FIREFIGHTERS
*************************
The Sault Ste. Marie Professional Firefighters are about to lace up, tape up and hit the ice in support of raising funds for their Local Charities account.
The first weekend in May marks the 9th Annual SSM Professional Firefighter Hockey Marathon where firefighters play a number of city teams from all facets of hockey, both young and old.
Teams hit the ice at the John Rhodes, May 2 from 12 p.m. to 12 a.m. (noon until midnight) and resume play again May 3 from 8 a.m. until 8 p.m.
There is no admission charge to attend the hockey games; however donations will be accepted at the door.
In addition to the hockey, firefighters that aren't on duty are hitting the kitchens to serve up a pasta and meatball dinner Friday May 2 at Chilly Willys at the John Rhodes from 7-10 p.m. at only $10 per person.
As well syrup will be flowing at the Pancake Breakfast which follows at 8:30am until 11:30 a.m. at Queen Elizabeth Public School across from the John Rhodes on Elizabeth Street on Saturday May 3, at a cost of only $7 per person.
All proceeds from the hockey games and meals go to the firefighter's charity fund, a local fund which was developed to focus primarily on helping local individuals and families.
"For over 60 years the Firefighters in Sault Ste. Marie have been fundraising for local charities and individuals who have fallen through the social safety net," said Rob Greve, the Local 529 Association President.
"We assist residents with the costs of making their house accessible after accidents, offer high school scholarships, and provide money towards accommodations following medical treatments. The fund has allowed us to stay true to our intent of helping vulnerable individuals in the community quickly and discretely. We hope the community will continue their generous support of this event."
*************************