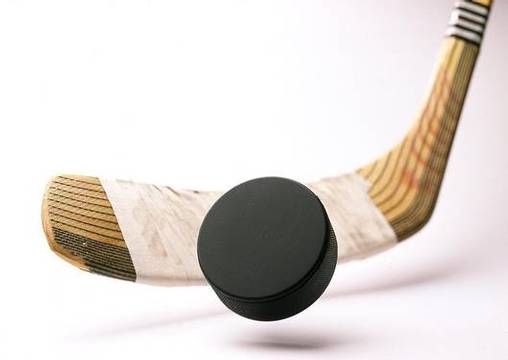 It was late August when a press release found its way through junior hockey circles about the possibility of organizing a players union for the 1,300 or so players in the Canadian Hockey League, which includes the Ontario League's Sault Ste. Marie Greyhounds.
After a week in which the executive director (former NHL'er Georges Laraque) resigned, the name Derek Clarke became common among those in junior hockey and a convicted fraudster was involved in the union and then, about 15 minutes later it seemed, wasn't.
There was a local connection to the union as well in lawyer Michael Mazzuca, a former OHL player with the London Knights and Kitchener Rangers.
Mazzuca is currently with Gibson and Barnes LLP, a law-firm based in Toronto and one of three known to have been providing pro bono advice to the union.
All three firms have since severed ties with the fledgling union.
Mazzuca's involvement first came to light when a letter was sent via fax to all 20 OHL teams as well as the Canadian Hockey League and Hockey Canada offices.
The letter outlined concerns the Canadian Hockey Legue Players Association (CHLPA) had regarding the working conditions of the players.
The letter went on to outline the "serious and ongoing violations by the OHL and all its member teams of the minimum employment legislation standards."
The letter went on to outline the CHL's so-called breaches of the Employment Standards Act, the Canada Pension Plan and the Employment Insurance Act.
The law firm has since withdrawn their services though the Gibson and Barnes firm is still listed on the CHLPA site as part of the association's legal team, which also includes Victory Square Law Office LLP of Vancouver, B.C. and Philadelphia-based Willig Williams and Davidson.
As for Laraque, despite his resignation, he intends to remain with the association until a replacement is found.
"The cause is good," Laraque told The Globe and Mail late last week. "It's just that we're not experienced enough. We're not a strong enough team to do this. People have real jobs. It's a big project. It's better to give it to a real union (group) so they can do this. I think the right team could do this, especially after all that we've done. For those kids, we're not quitting. We're passing it on."
Laraque added that much of the associations undoing had to do with the issue of working for free for the time being.
"We didn't have many people who wanted to work for free," Laraque told the Globe. "So we had a really hard time communicating and translating our message across Canada. We didn't have enough people. It was hard to do. I put up about $10,000 of my own money to help people with their costs. I didn't do this for the money. But for a lot of people, that's hard to believe."
Laraque also told the Globe that much of the issue has, and will continue to be, about education packages once players leave the CHL.
In Ontario, players who graduate from the OHL have 18 months to access their education packages once they leave the league. That's providing they do not sign a professional contract with a National or American Hockey League team.
Laraque said that the issue is getting that 18-month period extended.
"I must have talked, no word of a lie, to about 700 players... The agents thought it was a great idea... It would have cost less [than minimum wage] to give [players] the four years extension of their education package," Laraque told the Globe. "Education in Canada doesn't cost what it does in the States. It's cheaper to give that extension than have a $500,000 payroll every year. When you look at what the guys wanted, was that really unreasonable?
"To make it a story about all they want is money, saying they are treated well, you were drafted from there, why are you
complaining – that's not what this is about," he said. It's about education. For once. That's what it was all
about."
That being said, the CHLPA is a dead issue for the time being but we may not have heard the last of a unionized CHL.