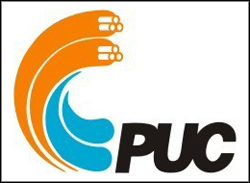 NEWS RELEASE
PUC SERVICES
****************************
PUC water customers are reminded that the Unidirectional Flushing (UDF) Program is continuing in the east and west ends of the city.
Customers are encouraged to visit the PUC website at www.ssmpuc.com for regular updates and to see a map(s) of the flushing area (included in photo gallery).
West end flushing for the week of August 18 to August 22 will be in the area generally bounded by Wellington Street West to Bay Street and Andrew Street to Tancred Street.
East end flushing area for the week of August 18 to August 22 will be the area generally bounded by Trunk Road to Bennett Boulevard (including Greenview Lane) and Shannon Road to Sutton Park.
During flushing activities, there is a high probability some customers outside of the flushing area could also experience discoloured water, potentially up to several kilometers away.
This is due to the fact that any time there is a major change in the rate or direction of flow of water in the distribution system, sediment in the watermains can be disturbed and carried along with the water.
The UDF Program is performed in order to remove sediment from within the city's watermains and is a recognized industry best practice for improving water quality.
PUC Services apologizes for this inconvenience.
****************************