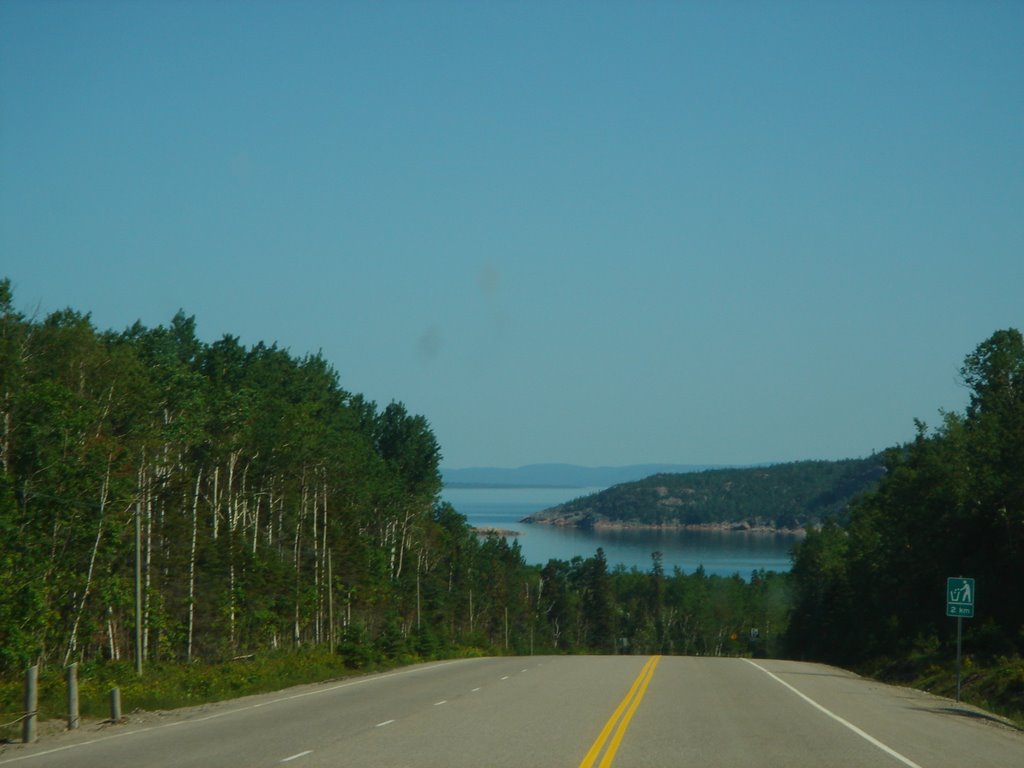 An unidentified hiker spent a night at the bottom of a ravine near Montreal River says the CBC.
The hiker lost his footing and fell into the ravine on Thursday.
By the time rescuers from CFB Trenton located him it was too dark to evacuate him to safety so they spent the night caring for him in the ravine while awaiting evacuation at dawn.
The injured hiker was airlifted out of the ravine at about 7:30 a.m. on Friday and remains in Sault Area Hospital.
His condition and identity have not been released.
To read more on this story, please click here
(PHOTO Montreal River and Lake Superior seen from Highway 17 north of Sault Ste. Marie.)