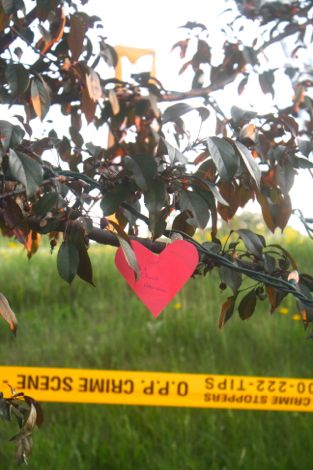 Canadians held their collected breaths for five days in June of 2012, hoping for good news from a collapsed roof at a mall in Northern Ontario.

Elliot Lake, until then best known as a retirement community and uranium mining town in Northern Ontario, was suddenly a hive of activity as rescue workers, politicians and media descended on the site of the disaster.

"What I remember most is a community standing shoulder to shoulder, coming together under some horrific circumstances but really caring for each other as neighbours," said Algoma-Manitoulin MPP Michael Mantha.

In the end, two lives were lost - Lucie Aylwin, 37, and Doloris Perizzolo, 74.
Today is the second anniversary of the day their bodies were recovered from the rubble.

Mantha's constituency office was located in the mall, just steps away from the concrete slab that fell June 23, 2012.

He said a fountain was dedicated in their name last Monday in the Horn Lake area and people have been leaving flowers all week at the demolished mall site.

"People can go down and remember Lucy and Doloris," said Mantha.

Mantha said the town is slowly healing from the disaster, "everybody heals in different ways and everyone remembers in their own way."

He said the next step in the healing process will be the release of final recommendations by Judge Belanger upon completion of the Elliot Lake Inquiry.

"Once it comes out we'll be able to use those recommendations to continue with the healing process," said Mantha.

The report is expected on or before October 31 of this year.

"You can't put a time limit or a schedule to how people deal with their grief," said Mantha.