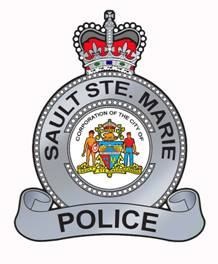 NEWS RELEASE

SAULT STE. MARIE
POLICE SERVICE

**************************
On August 6 at approximately 8:50 p.m., officers were called to 119 East Street for two males causing mischief to the building by applying graffiti.
Prior to police arrival the males climbed onto the roof of the building to hide from the police.
With the assistance of the fire department and their ladders the officers were able find the two males on the roof and arrest them for the mischief.
Upon searching the suspects, police located approximately 40 grams of marijuana on them.
A 17-year-old male and a 15-year-old male were charged with mischief under $5000 and possession of marijuana over 30 grams.
They will be appearing in court on September 9, 2014.
**************************
If you have any information regarding these crimes, or any other crime, call Crime Stoppers at 705-942-7867 or 1-800-222-8477 (TIPS).
**************************
To read more city police news, please click
here
.