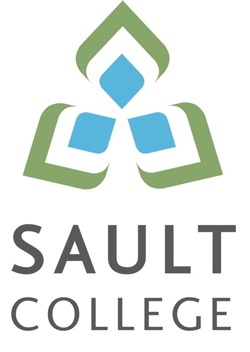 Sault College students in several technical programs will enjoy using two new robotic devices as part of their training beginning in the 2014-2015 school year, thanks to a $150,000 grant from the National Sciences and Engineering Research Council of Canada (NSERC).
John Coccimiglio, Sault College applied research manager, officially announced the good news to the College board of governors at its meeting this week.
The funding will allow the College to buy two robotic systems, a larger full-size industrial robot and a smaller robot, along with related programming and simulation software.
"The purpose of the NSERC grant is to position a college so that it will have an asset that expands its capability to collaborate with local industry partners and help them with innovation," Coccimiglio said.
"We'll be working with local industries to perfect their products and technology."
"The robots will be equipped with grippers, high resolution vision and welding capabilities so we can actually do a whole host of collaborative projects here at Sault College," Coccimiglio said.
Students collaborating with industry could, for example, design software aimed at carrying out a specific task, such as moving heavy gear from one location to another faster than humans can, then actually perform an experiment using the larger robotic device.
Satisfied industrial clients may then apply that knowledge to their businesses, and in turn, college students will be more knowledgeable of robotics and, as a result, be more competitive as they graduate and enter the workplace.
"We should have the equipment over the summer and hope to have the lab ready for September in the College's B-Wing where our electrical engineering technology is…it's a fantastic addition to what we already have in that program," Coccimiglio said.
The robots will be used by students in a variety of college programs, including electrical engineering, mechanical engineering and welding and fabrication.
With the robots, welding students will be able to perform automated welding over and above traditional welding.
Coccimiglio estimated about 20 students in the electrical engineering program alone will be using the robots.
Coccimiglio said community partners are aware of the college's plans and anticipated groups such as the Sault Ste. Marie Innovation Centre will help match up interested businesses with the college.
Coccimiglio did not have a specific number of projects lined up, but said the college wants as many as possible.