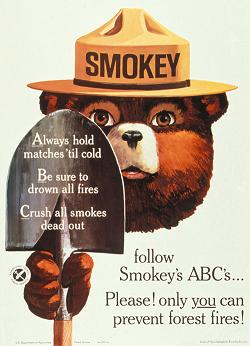 NEWS RELEASE
MINISTRY OF NATURAL RESOURCES
*************************
Forest fire situation update

Northeast Region - April 29, 2013

Since the beginning of the 2013 forest fire season that began on April 1, there have been 24 fires reported in the Northeast Region.

Two fires were reported in Sudbury district, 17 in North Bay district, two in Bancroft district and three in Parry Sound district.
Combined, the fires have burned slightly more than 51 hectares.
Some are still listed as not under control.

Crews responded to multiple fires, reported on April 28, along the railway right-of-way west of Mattawa.

Parry Sound 3, south of Gravenhurst, was also reported on April 28 and is under control at 2.1 hectares.
The fire, that destroyed a number of values, is under investigation.

All of the fires reported to date in 2013 have been human-caused.

During the spring, grass and forest fuels are dry and fires can spread out of control quickly.
Residents planning on burning grass, brush or other wood debris should consider composting, chipping or taking the material to a landfill site instead.
For more information on safe burning guidelines and how to be FireSmart, visit here.
To report a forest fire north of the French River call 310-FIRE (3473).
For areas south of the French River, please call your local municipal fire department or 911.
*************************