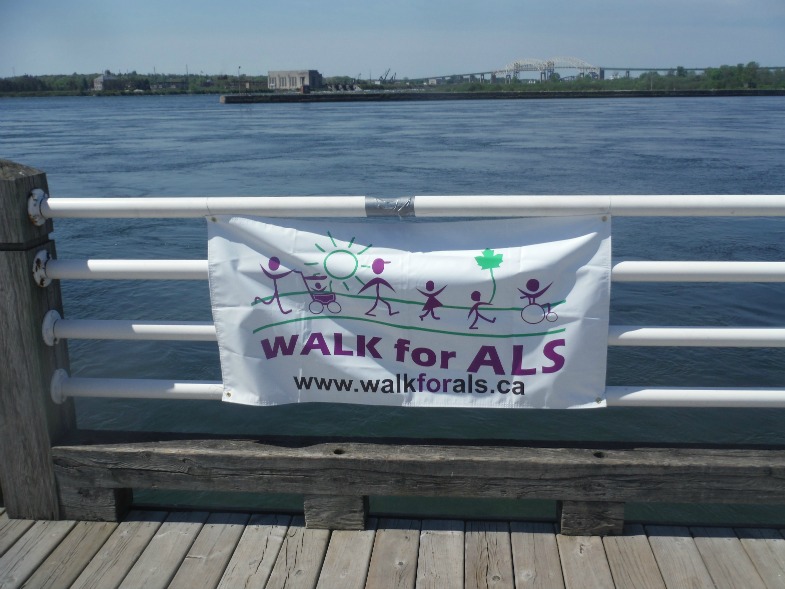 Close to 200 walkers joined together Saturday morning to raise awareness for Amyotrophic Lateral Sclerosis (ALS), also known as Lou Gehrig's Disease.
Among the participants were family members affected by the disease and a few individuals currently battling ALS.
Ward Two City Councillor Terry Sheehan, who lost a cousin to the illness, gave an emotional speech to the crowd before they took off for the 5 km walk.
It has been ten years since the Walk for ALS came to the Sault, so Regional Manager Brigitte Labby wasn't sure what to expect.
"We had between 150-200 walkers here today. It was such a great turnout," said Labby.
The amount raised locally for the Walk was $14,312.15, with more donations still coming in.
The Walk for ALS will now become an anual event in Sault Ste. Marie due to the success of Saturday's walk.
To learn more about ALS, or to donate visit www.als.ca.