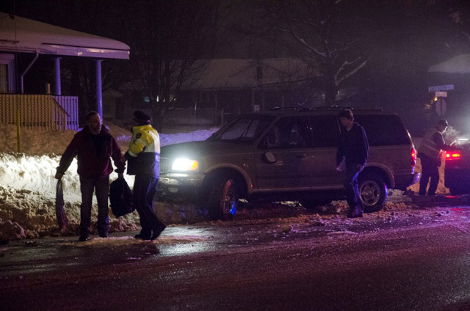 Sault College Digital Photography student and loyal SooToday.com reader Jacob Gouge has decided to share a recent assignment with SooToday.com readers. He captured the photos and video on January 29 just before 7 p.m. on Northern Avenue right outside the college. Here is what he said about the photos and video he submitted for publication.
*************************
Being a digital photography student at Sault College, I couldn't pass up the chance to photograph this vehicle turned over on it's side once I heard about it.
I am not sure who the passengers are, but by the time I got there the police and a tow truck were on site, and no one seemed to be injured, just shaken up.
Also, laying just a fews meters in front of the truck was the occupants packsack, and a few other items.
As tragic as this was for the driver, for me it was the perfect opportunity to complete an assignment to get a feature photo.

Jacob Gouge
*************************