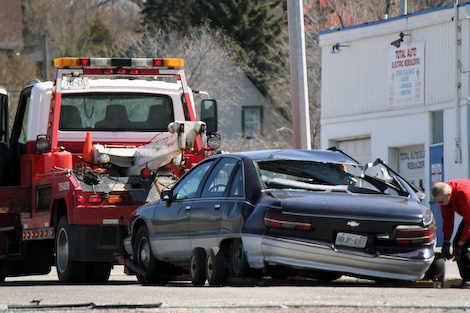 A train collided with a vehicle this morning on Bruce Street.
Police on scene told SooToday.com that no injuries were reported in the incident.
Crews are working to remove the wreckage and clear the scene.
Until then, motorists are advised that Bruce Street is closed to both north and southbound traffic.
SooToday.com will update this story as information is released.