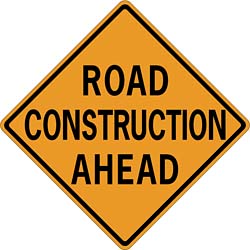 11:49 p.m. update
Ontario Ministry of Transportation Travel Information Services indicates both the west and east bound lanes of Highway 17 at Big Perch Bay Road near Bruce Mines have been closed.
The highway was closed to facilitate emergency culvert repair.
Ontario Provincial Police personelle are directing drivers to alternate in the east bound passing lane.
The full text of a release issued by the Thessalong Detachment of the Ontario Provincial Police follows.
*************************
Original release: 5:45 p.m.
East Algoma (Thessalon) Detachment of the Ontario Provincial Police advise of the following Road Advisory:
Location: Highway 17 at Big Perch Bay Rd (Bruce Mines)
Brief Description of Event: Hwy down to one lane due to collapsing culvert. MTO on scene
Detour (if available): Not available
Estimated duration of Road Advisory: Unknown
O.P.P. Media Contact: The O.P.P. will distribute details and updates of the road advisory as information becomes available.
Please do not call O.P.P. Provincial Communication Centres for road advisory updates or road condition information.
Visit the Ontario Ministry of Transportation website at http://www.mto.gov.on.ca or call 511 for Traveller's Information such as Winter Road Conditions, Construction Reports, Road Closures, Traffic Reports, Traffic Cameras and Interactive Mapping.
*************************