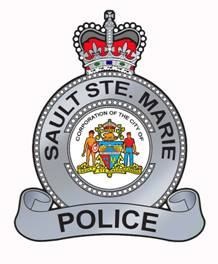 CITY POLICE NEWS RELEASE
*************************
Upcoming traffic disruptions

The Sault Ste. Marie Police Service would like to advise the public of potential upcoming traffic disruptions in the area of Great northern Road.

On Thursday, December 13, 2012, the North Shore Tribal Council will be holding a planned rally beginning at 11:30 a.m. near the Cambrian Mall.
The rally will proceed North on Great northern Road and is anticipated to end at MPP David Orazietti's office just north of Second Line around 2 p.m.

The public is advised to anticipate some delay and disruption to traffic in the area; however, the disruption to businesses is expected to be minimal.

Officers with the Sault Ste. Marie Police Service will be in attendance working with the organizers to monitor the situation and ensure the safe and orderly movement of traffic and the rally participants.

To assist in minimizing the impact, people travelling in the affected area are encouraged to take alternate routes to their destinations.
*************************
To read today's full City Police Beat report, click here.