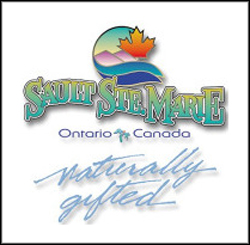 NEWS RELEASE
TOURISM SAULT STE. MARIE
*************************
Tourism Sault Ste. Marie and its industry partners are very disappointed at the announcement by CN Rail that it will cancel the Snow Train.
This key attraction has been attracting visitors from across Ontario and the U.S. for decades and by not running it will have a significant economic impact on the city and region.
On average 1,500 visitors take the Snow Train each winter, with the majority staying two nights and spending money in restaurants, bars and retail outlets in the community. Not having these visitors will mean a decrease in spending of almost a half million dollars.
Tourism Sault Ste. Marie has invested significant marketing dollars to help promote both the Snow Train and the Agawa Canyon Tour train over the years.
TSSM was also instrumental in working with the CN Rail, the Provincial and Federal Governments to secure the $11.2 million for the purchase of upgraded coach equipment and the onboard audio/video technology.
Since the re-launch of the upgraded tour train, the rider levels have increased at a steady rate, including increased passengers on the Snow Train.
"That is why it is so disappointing to hear of the cancellation", said Tourism Sault Ste. Marie Executive Director Ian McMillan. "It just seemed we were making inroads in growing the passenger levels, and thought collectively we were in for the long haul, in restoring these tour trains to the historic levels of passengers they experienced as recently as 2002".
Kevin Wyer, Chairman of Tourism Sault Ste. Marie and the General Manager of the Delta Waterfront Hotel and Convention Centre echoed the sentiments, saying "the Sault Ste. Marie accommodation sector experienced a very challenging year in 2013, and the cancellation of the Snow Train is going to hit us hard when we don't have those visitor levels on the weekends for the balance of the winter".
While TSSM looks as this as a definite set back, the organization is determined to work with CN Rail to look at alternatives to operating a winter train, so that consideration will be given to bringing the Snow Train back in 2015.
There is also going to be a strong push by the tourism industry to have CN Rail look at extending the operating season of the summer/fall Agawa Canyon Tour, as well as looking into possibilities of utilizing additional coach equipment to maximize rider levels in the peak fall season.
Says TSSM Executive Director McMillan, "The tourism industry is an incredibly resilient group. These private sector operators have been hit with a number of challenges over the past several years, but have banded together to develop new products that have attracted new visitors to our city and region, and we will continue to do so moving forward.
*************************