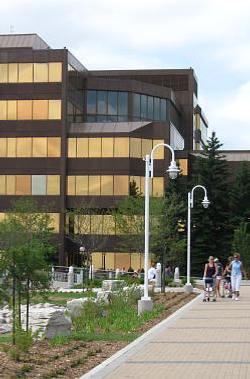 Sault parents with children in municipally-run daycare centres may soon have to take their children to other daycare providers, or pay twice as much as they do now to keep their children in municipally-run daycare, depending on what city council decides to do Monday night.
City council will decide whether the city of Sault Ste. Marie should continue to offer municipally-operated daycare services.
At issue is the possible closure of three municipal daycare facilities (the Jessie Irving Centre, Maycourt Centre and the Holy Family-Best Start Program), the transfer of 100 licensed daycare spots to other daycare providers in the community, and the loss of 32 good-paying municipal daycare jobs.
Reports from city staff recommend the city winds down its involvement in the daycare business because of provincial funding cuts.
A March 3 report to council from Mike Nadeau, commissioner of social services, showed a change in the funding formula by the province (specifically, the Ministry of Education) means a reduction of nearly $1 million in direct annual child care funding to Sault Ste. Marie and all its providers.
That led the Sault Ste. Marie District Social Services Administration Board (DSSAB) to draw up a new child care program funding model aimed at preserving as many subsidized spaces as possible.
The new model means funding cuts range from 13 percent to 27.5 percent.
The city's own daycare program would take a 27.5 percent cut in its funding from DSSAB, to be phased in throughout 2014 and 2015.
City taxpayers currently subsidize daycare services by paying the DSSAB $1.2 million as the city's share for all daycare spaces the DSSAB funds, and also pay for the two city-run municipal daycare centres and the Best Start Program.
Those municipally-operated daycare centres provide 100 spaces (51 subsidized, 49 "full-fee").
Monday's decision will be a difficult one for council to make.
Financially, if the city withdraws from municipally-run daycare, there would be a saving of $650,000 to the city annually.
However, that would mean the loss of 32 city jobs.
It is also felt the level of care provided by city-run operations is better than that given by other operators, even though those other operators do meet provincial standards.
If the city stays involved in childcare through an increase in fees, a city staff report from the finance department states it would mean parents paying full-fee will pay $81 per day (double to what they are paying now) in 2015 in order for the city to avoid a tax levy.
There would still be a remaining levy of $155,835 to fund the revenue shortfall for the 51 subsidized spaces.
Concerned parents and daycare workers will be in attendance at city hall Monday to voice their concerns.
A letter written by Cathy Donnelly, CUPE national representative, on behalf of members of CUPE Local 67 daycare group to Mayor Debbie Amaroso and council, dated June 16, thanked council for its May 12 vote to defer its decision on the matter and allow time to hold an online survey posted on the city's website, receive emails, and hold a June 11 public open house at the Civic Centre.
175 responses were received from all sources, a city staff report says.
Of these, 23 percent of respondents were in favour of the transfer of daycare spaces, while 70 percent were against it.
Some responses did not fall into either category.
Mike Nadeau, the city's commissioner of social services, has reported other childcare providers have been in preliminary discussions with the DSSAB about providing childcare services, but nothing has been confirmed yet.
The city's daycare issues are common to other cities in northern Ontario.
Timmins and North Bay do not have municipally-operated day cares.
Thunder Bay is considering transferring its municipal spaces to other licenced non-profit providers.
Sudbury's city council will discuss the same issue at its June 24 meeting.