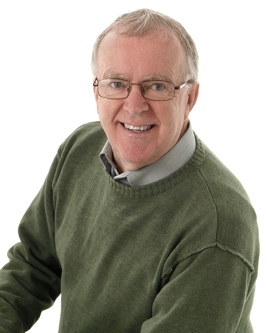 As reported
earlier
by SooToday.com, friends, associates and people who have worked with former Sault Ste. Marie MP and MPP Tony Martin were dismayed to learn, on February 11, of his suffering a stroke.
On February 21 we reported an
update
from his family and today we bring you the following update on his condition as sent to us from his family.
*************************
Former Sault Ste. Marie MP and MPP Tony Martin was transferred today from the Sault to the Southlake Regional Health Centre in Newmarket, Ontario, for further care.
Further evaluation of and consultation about Mr. Martin's condition and treatment is to be carried out at the Southlake Health Centre.
Members of the Martin family are accompanying him to Newmarket.
It is anticipated that Mr. Martin will subsequently return to the Sault Area Hospital (SAH) to continue his recovery and rehabilitation.
Mr. Martin was admitted to SAH on February 1.
He was being treated for infective endocarditis (an infection of his heart) when he suffered a stroke on February 9.
At this time, Mr. Martin's medical condition is stable and he continues to make slow progress with respect to his recovery of strength and function.
Mr. Martin and his family would like to express their heartfelt appreciation and gratitude for the wonderful care provided by the physicians and staff of the SAH.
"My mother Anna and all of our family want to extend our sincere thanks to the stroke care team, the doctors, the nurses, the therapists, the social workers and all of the SAH Emergency, the Intensive Care Unit and Third Floor staff for the care they have provided to my father," said Mr. Martin's daughter Mora.
"We have been overwhelmed and humbled by all of the messages and acts of love and support for my father and our family from people of Sault Ste. Marie and area and, indeed, from all across Canada", Ms. Martin added. "We continue to gain strength from this outpouring of support and friendship. Thank you all so much. It means a great deal to us."
*************************