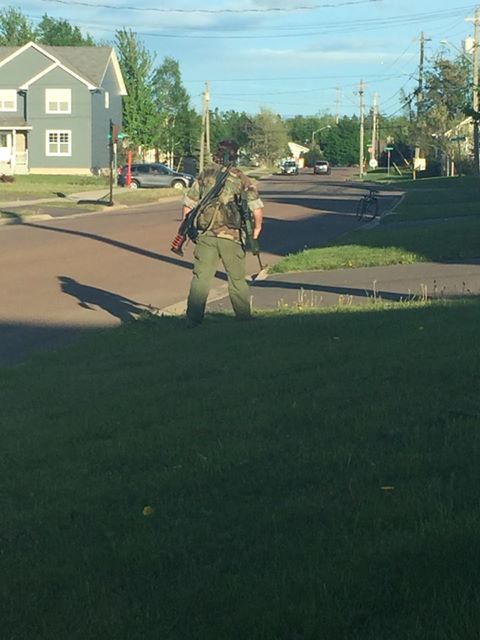 Social media sites and major news organizations in Canada are reporting an ongoing situation in Moncton, New Brunswick.
Three RCMP officers are confirmed dead and two more have been taken to hospital with non-life-threatening injuries.
Police believe that 24-year-old Justin Bourque, of Moncton, is the shooter.
They say he is still at large, heavily armed and very dangerous.
Residents are being warned to stay in place and take cover.
For more on this developing story, click here
Pictured Justin Bourque in a north Moncton neighbourhood around 8 p.m. Moncton time. Photo via Facebook.