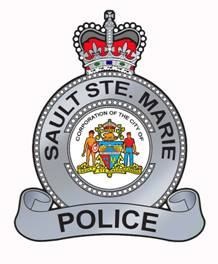 CITY POLICE
NEWS RELEASE
*************************
20 year old Thomas Agawa of no fixed address was arrested and charged with break and enter and possession of stolen property.
It is alleged that on the 16th of October the accused broke into a residence on Wellington Street East and stole some coins, alcohol, and hearing aids belonging to the homeowner.
Mr. Agawa was found to be in possession of these articles on Dennis Street later in the day.
It is also alleged that on the 15th of July Mr. Agawa went to Wardlaw Fuels on Wellington Street West and stole some Hot Rods and potato chips.
At the time of these offences he was on a probation order with conditions to keep the peace and be good and obey a curfew.
He will be in bail court today charged with Break and Enter, 3 counts of possession of stolen property, theft under $5000 and breach of probation.
*************************
For more City Police news, please click
here