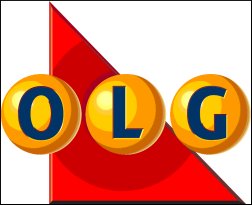 Here's what could be an interesting and encouraging development for Sault Ste. Marie's Ontario Lottery and Gaming (OLG) head office.
As announced Wednesday by OLG, the corporation's Chair Philip Olsson and Board of Directors has accepted a letter of resignation from President and CEO Rod Philips, who will move on to take a new role in the private sector.
The OLG Board announced that Tom Marinelli, Executive Vice President, Chief Transformation Officer and Chief Information Officer, has been named Acting President and CEO of OLG while the Board searches for a successor to Philips.
As OLG goes through a complex modernization process, in which City Council and the Sault Ste. Marie Economic Development Corporation (SSMEDC) are promoting the community's existing lottery and gaming facilities and expertise as a natural fit for private sector operators wanting to get into the lottery and gaming sector, Sault Ste. Marie Mayor Debbie Amaroso, City Council and staff, the SSMEDC and Sault Ste. Marie MPP David Orazietti have been lobbying Ontario Premier Kathleen Wynne to recognize the Sault's OLG office as head office not only in name, but in practice.
Many OLG jobs and senior level OLG positions, such as President and CEO, are still based at OLG's Toronto office.
OLG Acting President and CEO Tom Marinelli, however, is a Sault Ste. Marie native who worked for Algoma Steel Corporation before joining OLG in 1988.
Does having a Sault native named as OLG's Acting President and CEO bode well for Sault Ste. Marie in its quest to truly establish itself as OLG's head office, and will it help to ensure existing jobs at the Sault OLG site are retained (and even added to) as OLG modernizes?
Could more OLG senior management positions, including that of President and CEO, be relocated to Sault Ste. Marie?
Sault Ste. Marie Mayor Debbie Amaroso, speaking to SooToday.com, said: "We wish Rod Philips well, we wish him the best in his future endeavours, but certainly we're very excited Tom Marinelli is Acting President."
"He certainly is very well informed about Sault Ste. Marie and the opportunities for OLG here."
The Mayor added: "Speaking from my own knowledge of Tom Marinelli and his knowledge of the modernization process and what Sault Ste. Marie has to offer, I think at least in the interim as he serves as Acting President, we'll make sure the conversation about our interests continues."
Mayor Amaroso told us that to have Marinelli hired as OLG President and CEO on a long-term basis definitely would not do the Sault any harm.
"Certainly that would be wonderful if that was the situation, but we'll let the Board do their business because I'm sure they have a very comprehensive hiring strategy and will hire the best person for the job."
"We wish Tom great success and that's where we have to keep it for now," Mayor Amaroso said.
Sault Ste. Marie MPP David Orazietti, speaking to SooToday.com, expressed his gratitude to outgoing President and CEO Rod Philips for his commitment to Sault Ste. Marie, and said: "I have every confidence that the new CEO will also quickly understand the important role that staff in Sault Ste. Marie play in the OLG organization."
"I spoke with Tom Marinelli and OLG officials yesterday in Toronto regarding modernization, and I think our government is very clear that we're committed to maintaining OLG jobs in our community, and we will also look for opportunities to expand the number of jobs in our community, at the OLG office in Sault Ste. Marie."
"I have a very positive relationship with Tom Marinelli, and he has a very good understanding of the important role Sault Ste. Marie plays in the organization," Orazietti said.