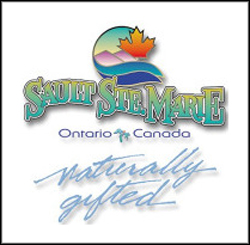 NEWS RELEASE
CITY OF SAULT STE MARIE
*************************
The Sault Ste. Marie community is invited to participate in the 3rd Annual 20-Minute Makeover on Tuesday April 22, 2014.
To take part, registered participants are required to clean up outside their home or business for at least 20 minutes.
Each year over 500 people participate in the community clean-up promoting civic pride, city beautification, and to celebrate Earth Day.
New to the event this year is a focus on graffiti removal.
As a result, the City's Graffiti SWAT Team, led by City Councillors Steve Butland and Susan Myers, will be on the lookout to identify illegal tagging in the downtown core.
"City beautification is more than picking up litter one day of the year," said Councillor Butland. "It is about changing the face of the City and setting a new standard for citizens to live by."
"As co-chair of the Council Committee on Graffiti, I am very pleased to see the theme for this year's 20 Minute Makeover include removal of illegal tagging. This is one more aspect of keeping our community green and pristine," says Councillor Myers.
Registered participants will receive a clean-up kit containing gloves, garbage bags, and other items – while supplies last.
Registration forms and event information is available on the City website at www.cityssm.on.ca – City Hall Bulletins.
Participants can drop off completed registration forms and pick-up clean-up kits at several locations including: Civic Centre lobby, Walmart North (Great Northern Road) courtesy desk, and Downtown Association office (496 Queen Street East).
Prizes will be awarded for the best participant photos taken during the event, including gift baskets, gift cards, hats, shirts, and rain barrels.
Councillor Butland, joined by Councillor Myers will kick off the event at the Civic Centre at 11 a.m. on April 22.
Specials thanks to event sponsors: Walmart North; OLG; Tim Hortons; Blue Diamond; Final Touch; Weber Supply; Green For Life; and media sponsors: CTV; Rogers Sault Ste. Marie Radio; and Sault Star for their generous contributions.
*************************