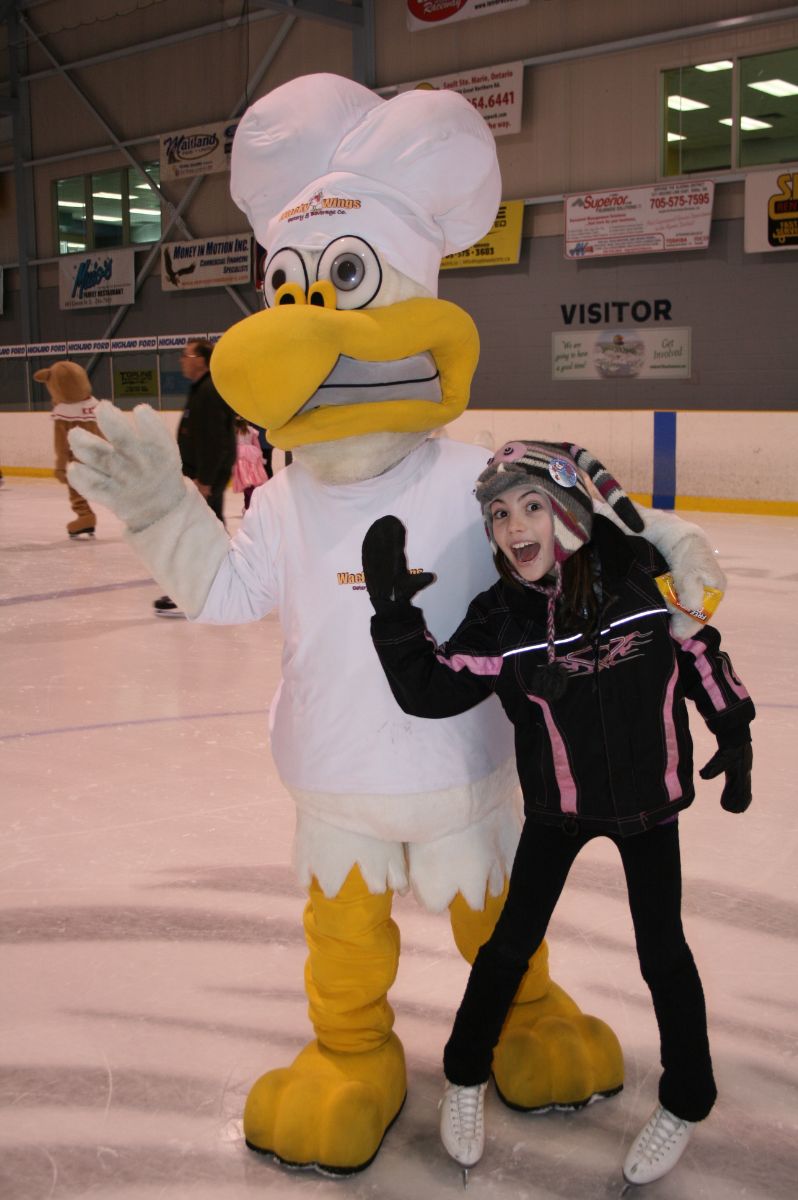 The good folks over at Wacky Wings sent us the following note about and pictures of something fun to do tomorrow to share with our readers.
We've also added a few other Family Day activity suggestions below the note from Wacky Wings.
*************************
Sault Ste. Marie - Have Fun on Family Day!
There will be free public skating at the Essar Centre on Family Day, Monday February 18th, hosted by Wacky Wings.
Wally ( the Mascot ) is excited to get active skating with all of his friends at the Essar Centre.
Wally the Wacky Chicken will also have gifts in store for all those who attend.
Stop in, skate, walk, dance to the music, get active, and most of all have fun.
Free public skating will run from 2 until 4 pm. Everyone is welcome! For more information Call:
705.542.2039
(Photo seen left shows Keliyah Rowswell and Wally, photo taken by Ikeda Rowswell)
(Photo seen right shows Ky Rowswell and Wally , photo taken by Ikeda Rowswell)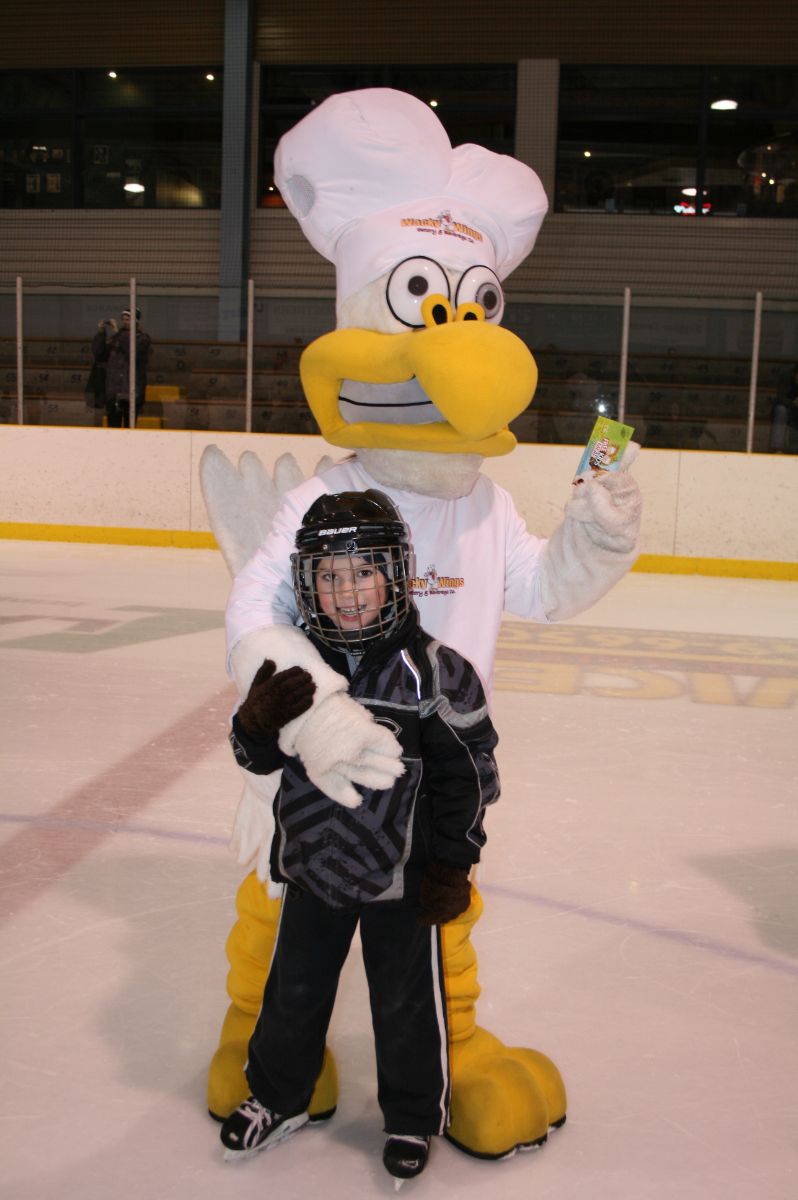 *************************
Admission to the Wacky Wings family skate is free.
Afterwards you and the family can head over to the Wacky WIngs Lake Street location for all you can eat wings.

Searchmont fun in the snow
Searchmont will be hosting some fun Family Day activities as well.

It's offering 50 percent off all lift tickets and 50 percent off all rentals (while supply lasts).
First come, first served.

Special Family Day musical guest at Searchmont, "The Hustle Brothers," will be performing from 1 - 4 p.m.
There's no cover charge for this family friendly show.
Takeoff for fun with The Canadian Bushplane Heritage Centre
Ready for takeoff?
Family Fun Day at The Canadian Bushplane Heritage Centre features half-priced admission from 10 a.m. to 4 p.m.
Activities throughout the day include games, crafts, prizes, a scavenger hunt and more.
Reid's Martial Arts Demonstration presentations will be going on from
11 to11:30 a.m. and 2 -2:30 p.m.
A Soo (Aircraft) Modelers display with flight simulator will be there all day.

The concession area will also be open all day with food and drinks for sale.
Special guests at the Bushplane centre tomorrow include Chopper the Bushplane Beaver, Anonymoose, Sparky the Fire Dog, Elmer the Safety Elephant and more!
2013 may be the year to get into Astronomy with Jeffrey Dean of the Astronomy Club.
Try Ontario Federation of Snowmobile Club trails for free
The Ontario Federation of Snowmobile Clubs (OFSC) District 13 Algoma Sno-Plan Affiliation (ASPA), invite you to try our trials for free only on the Family Day Weekend from Feb 16 – 18, but you must first register online at
ofsc.on.ca
*************************
All libraries will be closed on Monday as well as the Station Mall.
Don't forget that there is always a day of family fun sliding at Finn Hill- and that's always free.
Did we miss something?
Please let us know of any other events happening on Family Day Monday in the comments section below.