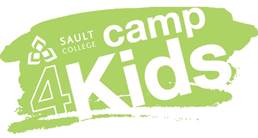 NEWS RELEASE
SAULT COLLEGE
**************************
Sault College offers its "Junior Chef Camp 4 Kids"
Give your children a summer to remember as Sault College proudly hosts Junior Chef Camp 4 Kids.
Sure to bring out your child's "inner chef," these camps bring the perfect balance of fun and learning.
"We are excited to be offering our very popular Jr. Chef Camp this summer," says Tania Hazlett, Program Manager of Health and Wellness at Sault College. "Our College is equipped with excellent facilities and our knowledgeable, energetic staff is ready to cook and create with campers to make this an experience to remember."
The Junior Chef Camp is a one-week program that engages children in hands-on baking and cooking, while learning healthy eating habits as well as kitchen and food safety practices.
The afternoon portion of the camps will be filled with a variety of activities that help develop healthy bodies and minds.
Camps run from 9 a.m. to 4 p.m. Monday to Friday, with an option for extended care hours from 8 a.m. to 5 p.m. at no extra cost.
Scheduled dates are as follows:
July 7-18
July 14-18
July 21-25
July 28-August 1
August 5-8
August 11-August 15
The 5-day camps are at a cost of $240 + HST per child.
The 4-day camp scheduled for August 5-8 at a cost of $220 + HST per child.
All camp fees include a Sault College Camp4Kids apron.
If you would like to enrol your child in this unique educational adventure, please contact Carolyn Brooks at 705-759-2554 ext. 2845 or by email at carolyn.brooks@saultcollege.ca.
**************************