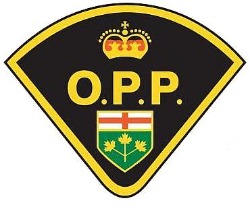 OPP NEWS RELEASE
************************
East Algoma (Thessalon) house fire claims one victim
THESSALON - On Friday, February 1, 2013, the Thessalon Fire Department and the members of the Ontario Provincial Police (OPP) East Algoma Thessalon Detachment were notified of a house fire at 40 Mill Lane in the Town of Thessalon.

As a result of this fire, Fire Department personnel located one person inside the residence.
The person was transported to the Thessalon Hospital where they later succumbed to their injuries.

The deceased has been identified as Maria Wynnchuk, age 66, of Thessalon, Ontario.

The Ontario Fire Marshall's Office, the Ontario Coroner's office and specialized units of the OPP are continuing their investigating as to the cause of the fire.
**************************
To read today's full OPP Beat report, click here.