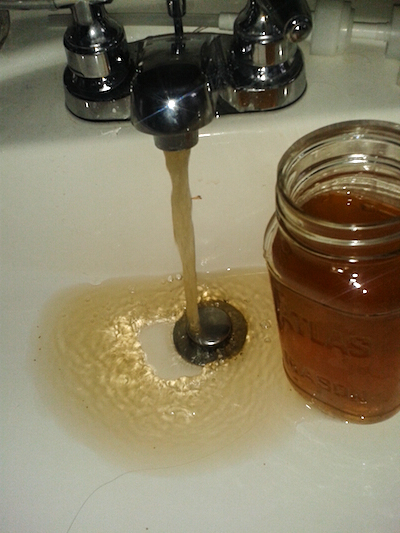 SooToday.com has received a number of reader complaints with regard to the colour of their tap water.

Again.

Pictured here is a water sample from Parkland Crescent.

SooToday.com attempted to reach Sault Ste. Marie PUC representatives without success today to obtain information about the current east-end water situation.

A recorded message indicates to callers that PUC is receiving a high volume of calls, then informs them that the operator would be unable to return their calls.

Callers are then instructed to leave a detailed message regarding the nature of the emergency.

As of 6:40 p.m. on Saturday, March 1, no public notice had been posted to the PUC website regarding current water issues.