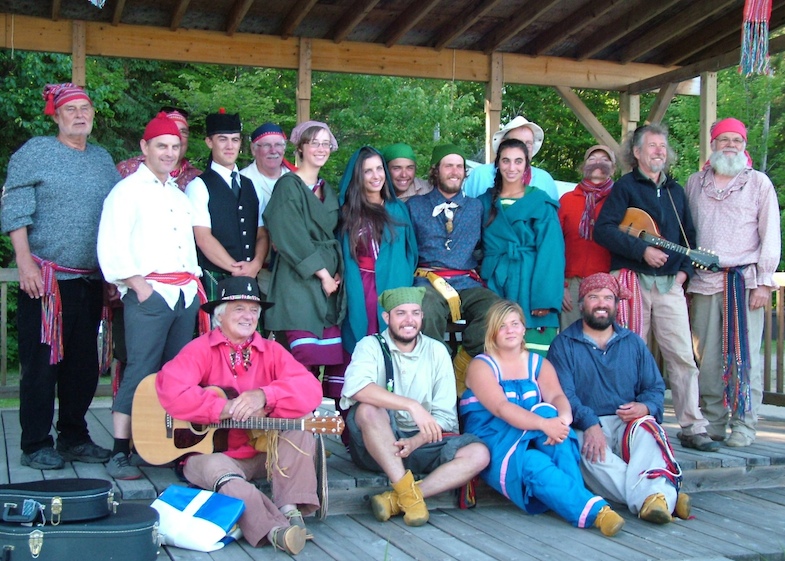 SooToday.com received the following photos and story from Frank O'Connor about the Metis Nation voyageurs arriving at Batchawana Beach on Wednesday.
*************************
The Metis Nation voyageurs arrived at Batchawana Beach under beautiful sunny skies on Wednesday afternoon.
The local paddlers from the Batchawana Brigade paddled out to greet them and bring them to shore.
A bagpiper piped them in with a large crowd waiting on shore to welcome them.

After the Metis students conducted a question and answer segment on shore, they headed up to the Voyageurs' Lodge for a ceremonial campfire lit with flint and steel by Dan Bisson.
Bob Moore gave a heartwarming and eloquent blessing, and then one and all enjoyed a delicious feast of fresh whitefish, baked beans, bannock biscuits and homemade blueberry pie around the campfire.

Paddlers from the Batchawana Brigade brought out the mandolin, accordian, guitar.
A fiddler from the Metis voyageurs joined in and the rest of the evening was music, song, and voyageur games.

The Metis Voyageurs are heading back into Sault Ste. Marie on Thursday morning to be part of the Grand Opening festivities at the Heritage Discovery Centre at the Ermatinger Old Stone House.
They will portage their freighter canoe across Bay Street to be part of the Grand Opening festivities at 11 a.m.
*************************