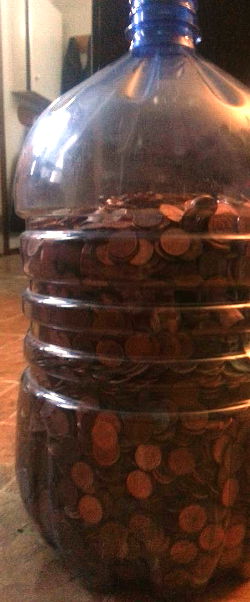 It is a rare example of compassion, combined with modern technology, making a huge difference in people's lives.
It is Helping Hands, a locally-based Facebook community, which started as an idea and has grown dramatically, in just a short time, to help people in need.
Kelly Turner, speaking to SooToday.com, said it was her idea to launch the Facebook site but the response of the online community in getting involved with it has been phenomenal.
Turner serves as President of the Board for Helping Hands but it is not an official charity.
"It's neighbours helping neighbours, with the help of Facebook," she said.
The group, she explained, started in January with a few Facebook friends trying to raise money to bury baby Gracelynn, Turner's niece's daughter, who was stillborn.
"I was aware there was an extreme financial shortfall in terms of getting this poor baby cremated and interred into the wall. There was a shortfall of about $1200. So myself and a few close friends started posting on our Facebook wall, we put up a link and said 'anyone who can help, this family needs to get this baby buried.' The response from our Facebook friends was so overwhelming, we raised the money in four days."
Almost immediately after that, there came the Goulais River fire of January 31, which destroyed a young family's home and all their belongings.
Turner and her Facebook friends saw there was a need, and Helping Hands was officially launched.
"We started by adding 300 people. As of today (February 18), we're now at 2,123 members," Turner told us.
The site has members from B.C., Sudbury and Toronto.
Turner says "it's almost contagious the way they've been drawn to the site because they know it's a good thing, instead of all the negative things going on in the world."
"People have told me the first thing they do in the morning is go on Helping Hands and see what's happening. It's like a shot of adrenaline, the positive things that are happening on this page to help people in the community."
Helping Hands helped the Goulais River family devastated by fire the same day pennies started going out of circulation.
By starting "Every Penny Counts" and encouraging the Helping Hands online community to roll up and donate their pennies, $405.50 was raised.
Friends or family connected with an individual or family in need usually contacts Helping Hands online first.
Another campaign high on Helping Hands' list is that involving a man named Luke, who has bravely battled cancer for the last 13 months.
"Luke is one of the most amazing people you will ever meet," Turner told us.
"We were approached by someone from British Columbia through Facebook who said to us 'please help my friend Luke because he has cancer and can't get his medications.' We were able to find out about a program called the Navigator Program, involving a pharmaceutical company that donates cancer medications. I contacted Luke and told him you need to let your doctor know that you want to be in this program."
No one, Turner said, had told Luke about the program.
Luke needs certain medications to ensure his radiation treatments actually fight his tumor.
"Without the medication, all the radiation is doing right now is killing his kidney," Turner said.
Helping Hands discussed Luke's story on Saturday, and within 24 hours the group raised $397.00 for the medication.
"Then we met Luke at Sault Area Hospital. He told us he has been there six hours a day for six days a week, and we were the first people other than his mother who had visited him."
"Anyone who has extra time, let this man become part of your life," Turner urges.
"It would take a lot of stress off his Mom. He now has a family of 2000 who can talk to him. His Mom went out with a friend the other night for the first time in a long time, because she knew someone else would be coming to see him."
He will be re-starting his radiation on Wednesday.
Since the official inception of Helping Hands a week ago, the group has also raised $150 for a family with a medical crisis who had to leave for Sudbury, and almost $900 for
baby Bentley
(a baby boy born February 6 in Toronto, who has recently undergone intricate intestinal surgery resulting from a rare birth defect), and raised funds and provided goods for people fleeing from domestic strife.
Turner says "people who are coming to pick up donated items are themselves coming back to donate things, such as high chairs, which they no longer need. At this point my living room looks a bit like a pawn shop, but we're certainly not going to turn away any donations, because there is always someone in need."
"There are certain items we are able to auction off, and the money goes to someone like Luke. We're prepared to cover him in case the Navigator Program doesn't kick in soon enough, and the Baby Bentley case will be going on for some time. People are donating money for Bentley's family to get a bed at Ronald McDonald House and with general costs, food and transportation money while the family is in Toronto."
Turner says Helping Hands auctioned off a 7-inch Android tablet and sent $126 dollars to Baby Bentley's family.
Businesses such as Canadian Tire and Savoy's Jewellers have donated items.
The items go up for auction and when the winner goes to collect the prize, everything is logged in Helping Hands' ledger.
Anyone wanting more information is invited to check out Helping Hands' Facebook
site
.
Turner says "We don't disparage any of the social service agencies in the city, but we are a group of people with a neighbour helping neighbour mentality to help people who don't have time to wait. We're able to step in and say 'we know you need something now, so let us get it for you now!"