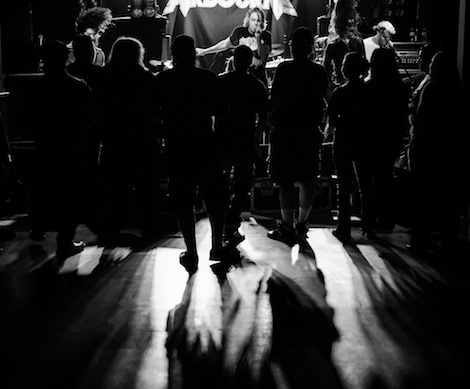 ~ SATURDAY, JANUARY 18, 2014 ~

Britta Wolfert performs at Searchmont Resort from 3 to 6 p.m.

Midway plays the New American Pub, 602 Bay St., from 6 to 11 p.m.

Brett Michaels plays Kewadin Casino in Sault Michigan with special guests, Firehouse. Show time is 7 p.m. Call 1-800-KEWADIN for ticket information.

Magneta Lane returns to Sault Ste. Marie to play Loplops, 651 Queen St. East. Music kicks off at 10 p.m.

Bordercity Band plays Dock's Riverfront Grill, 89 Foster Dr., from 10 p.m. until close.

The Thrill Junkies perform at the Roosevelt Hotel, 306 Korah Rd., starting at 10:30 p.m.

Thin Ice plays the Rockstar Bar, 864 Queen St. East, from 10:30 p.m. until close.

~ SUNDAY, JANUARY 19, 2014 ~

Techniques for Teens at the Art Gallery of Algoma: Learn art techniques in drawing, painting, sculpture and mixed media taught by local artists and art educators who bring their talent and experience to each class. Class runs from 1 to 3 p.m. and is for ages 12 and older. This session runs from January 12 to February 16. Cost: $70 AGA Family Members, $80 Non-members. Please call 705-949-9067 for more information.

@ the movies: Jack Ryan: Shadow Recruit, Ride Along, The Nut Job and more! For a full list of films and times, visit www.cineplex.com

**************************

SOOTODAY.COM would like to remind everyone to have fun and keep it safe. Please don't drink and drive.

**************************

Want your event listed? Post your events for free on SooToday by clicking here.