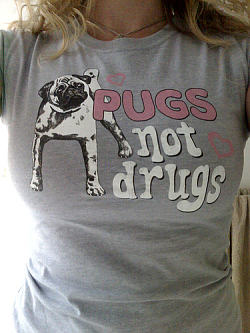 Remember that cocaine bust police told us about yesterday?
Well, the Sault Ste. Marie Joint Forces Operation Drug Unit that pulled off the project wanted to tell us a bit about itself, so it sent out the following release.
*************************
A partnership has been formed between the Anishinabek Police Service (APS), the Royal Canadian Mounted Police (RCMP), and the Sault Ste. Marie Police Service (SSMPS), with the SSMPS as the lead agency.
The SSMPS has provided the Unit Commander under Sergeant Chris Chiappetta.
The SSM JFO Drug Unit falls under the Investigative Services Division of the SSMPS.
Composition of the SSM JFO Drug Unit:
One Sergeant from the SSMPS
Three Constables from the SSMPS
One Constable from the APS
One Constable from the RCMP
The mandate of the SSM JFO Drug Unit is as follows; The SSM JFO Drug Unit is responsible to investigate all manners of drug possession and distribution from street level to above street level amounts. This includes the investigation of drug distribution on behalf of traditional organized crime.
The SSM JFO Drug Unit will undertake investigations within the Sault Ste. Marie, in territories policed by the APS such as the Garden River First Nation and provide drug enforcement to areas policed by the RCMP within the District of Algoma.
For many years the SSMPS, RCMP and OPP (Ontario Provincial Police) participated in an OPP lead JFO Drug Unit.
In 2004 the SSMPS created the CORE Unit (Community Oriented Response and Enforcement Unit).
This unit undertook all facets of street level crime enforcement including drug enforcement.
The JFO Drug Unit then dissolved over a period of time.
The APS, RCMP and SSMPS then undertook a number of very successful drug enforcement initiatives.
In 2013 the SSMPS created two new units; the Crime Suppression Unit and the Drug Enforcement Unit.
These units were designed to tackle all manner of street crime and drug enforcement.
As of April 2014, the APS and the RCMP have joined with the SSMPS to form the new SSM JFO Drug Unit.
Priorities for 2014 – 2015:
Street level enforcement to support the Community Engagement and Mobilization project in the Gore Street- Albert Street catchment area.
Disruption and enforcement of drug distribution done by or on behalf of organized crime.
Expansion of enforcement activities outside of Sault Ste. Marie in the District of Algoma.
*************************
Editor's note: Comments on the above article have been disabled due to persistent inappropriate postings. SooToday.com's View Room is available for general discussions. Please read our Terms of Service before commenting on any comment section of SooToday.com.