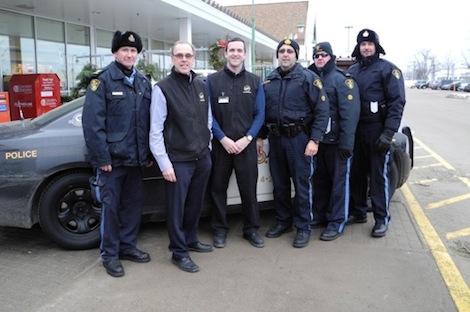 OPP NEWS RELEASE
*************************

Your generosity will go a long way

SAULT STE. MARIE, ON - The Sault Ste. Marie Ontario Provincial Police Auxiliary Unit ran its seventh annual Stuff-A-Cruiser event at Rome's Independent Grocer this past Saturday in support of the local soup kitchen.

Once again, this community shared its generosity in donating food items and cash donations.

On behalf of the OPP, Rome's Independent Grocer's and the Soup Kitchen, thank you Sault Ste. Marie!
*************************