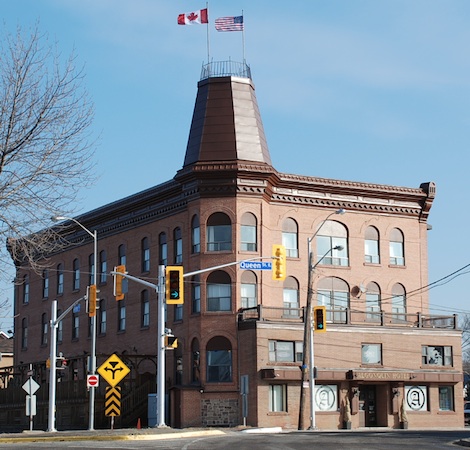 NEWS RELEASE
UNITED WAY OF SAULT STE. MARIE & DISTRICT
*************************
TGIF: Thank Goodness It's a Fundraiser
Are you exhausted from the work week?
In need of a great way to wind-down on a Friday?

The Algonquin Hotel is proud to present TGIF: Thank Goodness It's a Fundraiser on Friday, December 7 from 4:30 p.m. - 7 p.m. at the Rock Star Bar in support of the 2012 United Way Campaign.

This private/ticketed event will be the perfect way to kick back, wind-down, and start the weekend properly.

With the purchase of a $10 ticket you will get access to a grand buffet including chicken wings, pasta & meatballs, salads, and classic pub and finger foods.
The Rock Star Bar will be operating a cash bar and will feature some great live entertainment.

Tickets are limited and must be purchased in advance by visiting the United Way at 7A Oxford Street or by calling 705-256-7476.

Are you an employer?
This is also a great way to reward your hard working staff to show them how much you value their efforts during the holiday season

All proceeds of this event go towards the 2012 United Way Campaign.

The United Way would like to thank the owners and staff of the Rock Star Bar and the Algonquin Hotel for their partnership and their commitment to our community.

*************************