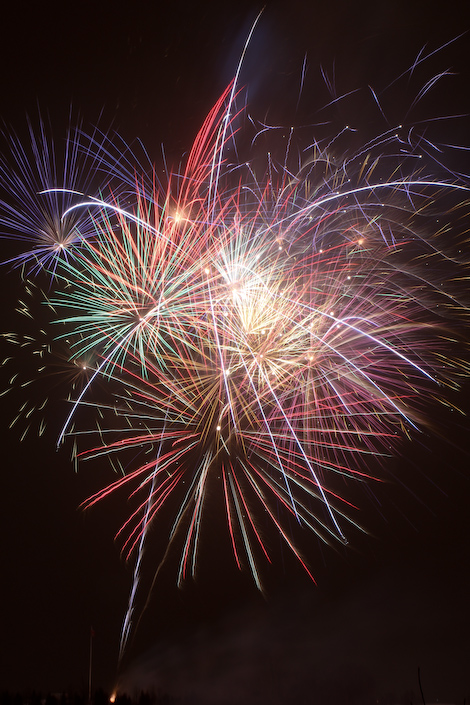 Some readers are wondering what all the fuss was about at about 9 p.m. Sunday.
Loud explosions set a few people's nerves on edge but they can rest assured that the sounds were fireworks set off to celebrate the beginning of the Telus Cup.
Sault Ste. Marie is hosting Canada's premier Midget Hockey event from April 21 to 28 at the Essar Centre.
Game play starts tomorrow at noon with the Ottawa Junior 67s facing the Saskatoon Contacts.
The Sault Ste. Marie North Stars, ranked fifth overall, face the Valley Wildcats for their first game at 7:30 on Monday.
For more information on Telus Cup 2013, including where and how to get tickets, visit the website
Note: The SooToday.com photo shown is not of the fireworks from Sunday night.