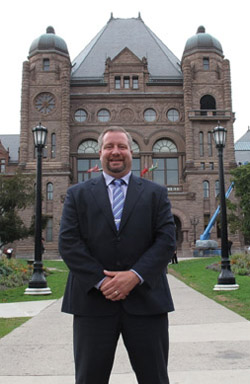 NEWS RELEASE
ELEMENTARY TEACHERS' FEDERATION OF ONTARIO
*************************
The Algoma District Elementary Teachers' Federation (ADETFO) is urging voters to 'put kids first' on June 12 by voting for candidates who support a strong education system.

ADETFO is supporting Celia Ross, the NDP candidate in the Sault Ste. Marie riding, and NDP MMP Michael Mantha in the Algoma-Manitoulin riding.

"Students and teachers continue to feel the effects of the Liberal Government and Bill 115, which caused chaos in the schools," said ADETFO President Kelly Holley. "Our choices also recognize that the Tim Hudak Conservatives have pledged to fire 100,000 public servants including 19,000 teachers and other school staff which will create more chaos."

The Hudak Conservatives would increase class sizes, and cut education assistants, custodians and other school staff, making it difficult to provide the individualized attention students need, according to Holley.

"Education is the key to the future of any community. With smaller class sizes, greater support for students with special needs, and more access to specialist teachers, our children have the best chance to succeed. We don't need a government that puts cuts and corporate interests first, and students and citizens last."

ETFO represents 400 teachers in the Algoma District and 76,000 education workers across Ontario.
It recently released Building Better Schools, an education agenda for building a better learning environment for all students at www.buildingbetterschools.ca.


For further information, contact:
Kelly Holley, ADETFO President: 705-942-3379 or toll-free: 1-877-258-9080
*************************