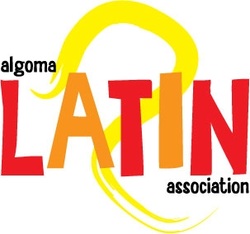 NEWS RELEASE
ALGOMA LATIN ASSOCIATION
*************************
The Sault Community Career Centre presents Taste of Unity Cooking Sessions (Demonstration & Lunch), hosted by Ivanova Cedeno.
The session will take place Friday, March 28, from 1-3 p.m.
Come and enjoy the exciting flavors of Venezuelan cuisine which has a lot of European, Indigenous as well as African influences.
Participants will have an opportunity to learn how to prepare:
Arepas (venezuelan bread that can be filled with different ingredients)
Frijoles negros (Refried Black beans) as a side dish
Arroz con leche (Spanish rice pudding) as a dessert and a delicious Bebida tizana (tropical Venezuelan fruit drink)
This will also be a great time to learn more about Venezuelan history and culture.
To make payments and register for this event please contact Saira Anjum of New To The Sault at 705 759 0909.
Kids are welcome too.
*************************