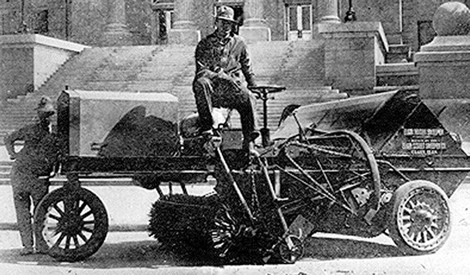 NEWS RELEASE
CITY OF SAULT STE. MARIE
*************************
Sault Ste. Marie invited to participate in 20-minute Makeover

SAULT STE. MARIE, ON - The community is invited to participate in a city-wide 20-Minute Sault Ste. Marie Makeover taking place on Friday April 20, 2012.
To take part, registered participants are required to clean up outside their home or business for at least 20 minutes.
The intent of the community clean-up is to promote civic pride, city beautification, and celebrate Earth Day on April 22.
Registered participants will receive a litter kit that contains gloves, garbage bags, and other useful items – while supplies last.
Registration forms and event information is available on the City website under City Bulletins.
Participants can drop off completed registration forms and pick up their litter kit at several locations including: the Civic Centre lobby, Walmart courtesy desk, Green Circle Environmental Inc. office, and the Downtown Association office.
Prizes will be awarded for the best participant photos taken during the event.
Mayor Debbie Amaroso and Councillor Steve Butland will kick off the event at the Civic Centre at 11 a.m. on April 20.
Specials thanks to event sponsors: Walmart, OLG, Tim Hortons and Algoma's Water Tower Inn for their generous contributions; and media sponsors: EZ Rock 100.5/Q104 Today's Country, the Sault Star and Sault This Week.
The 20-Minute Sault Ste. Marie Makeover event is part of the City's Celebrate 100! Civic Week activities taking place April 16 to 20.
Learn more here.
Let's keep our community beautiful for the next 100 years!
*************************