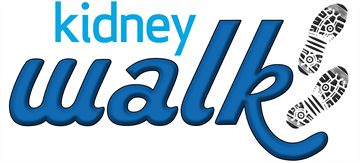 NEWS RELEASE
KIDNEY FOUNDATION OF CANADA - ONTARIO BRANCH
*************************
This fall the kidney community will gather to take steps to reduce the burden of kidney disease in your community for all those touched by kidney failure.
By joining your local Kidney Walk you can help too.
One in 10 Canadians has kidney disease, and millions more are risk.
More than 10,000 people in Ontario are on dialysis today and 1,100 are on the wait list for a transplant.
End-stage kidney failure is a permanent, life-changing diagnosis. Undergoing dialysis treatments numerous times a week takes its toll ... physically, psychologically, and financially, and can dramatically affect the patient as well as his/her family and friends.
Participants in the Kidney Walks will only walk a few kilometres, but each step will provide hope for those touched by kidney disease.
Create a team and join together at a Walk location near you to help make a difference.
It only requires a little time and effort, but each step will provide hope to many.
This year marks the 50th anniversary of The Kidney Foundation of Canada and Kidney Walks are taking place in over 40 communities in Ontario.
The Foundation's goal is to support those affected by kidney disease through education, patient support programs like the Kidney Connect Peer Support program, advocacy, and by funding research to improve understanding of kidney disease and its treatments.
Over the last 50 years, The Kidney Foundation has invested more than $110 million in kidney research.
Join the kidney community at Kidney Walk and help create a future without kidney disease.
Where: Roberta Bondar Pavilion
When: Saturday, September 13
Registration: 9 a.m., walk begins at 10 a.m.

For more information, please visit www.kidneywalk.ca or call Sault Ste. Marie Unit at 705-949-0400 or
tmcmillan@kidney.on.ca.
*************************