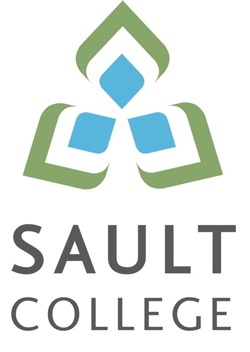 NEWS RELEASE
SAULT COLLEGE
*************************
SAULT STE. MARIE - Sault College Hospitality Management student Connor Rothenberger and Culinary Management student Mark Hautanen were presented with a $500 cheque from TD Canada Trust at this month's Chamber of Commerce Take Five event.
In its 17th year, the Take Five networking evening which includes serving a host of gourmet appetizers and desserts to a sell-out business crowd is hosted by Sault College's esteemed Culinary and Hospitality Institute at The Gallery.
As the title sponsor, TD Canada Trust takes this opportunity to recognize the academic performance of two students who excel in the Culinary and Hospitality programs.
Rothenberger knew he always wanted to help people so he decided Hospitality Management at Sault College was a great place to start
"I am new to Sault Ste. Marie and I wanted a new start to my career. Sault College has allowed me to break out of my shell, and now that I have some direction, anything is possible. I look forward to a successful career in the hotel industry or corporate business world."
Hautanen came to the College as an adult learner.
"I am married, and have two daughters. I have always been creative, inventive, and passionate about food ever since I was a child. While I've worked in many different industries in my lifetime, I've constantly been drawn to the Culinary Arts. With the support of my family, I chose to take Culinary Management, through the second career program at Sault College. I'm confident that the training I received from my Professors at the college, will aid me in gaining meaningful employment in the near future."
A highlight among Chamber members, the Take Five event allows Sault College the opportunity to showcase the talents and expertise of Hospitality and Culinary students.
"Along with Take Five, the winter term provides culinary and hospitality students with events including sell-out Gourmet dinners including the Bon Soo event, Gallery Theme night dinners and various community socials," explains professor Deron Tett, coordinator of the Hospitality program at Sault College.
Sault College congratulates these award recipients in striving for academic excellence while being dedicated to achieving their personal best.
Thank you to TD Canada Trust, and to all those who support Sault college students.
If you are interested in learning more about the Culinary or Hospitality program at Sault College contact Student Recruitment at 759-2554 ext.2222.
About Sault College
The vision of Sault College is to provide a transformative life experience through empowering those who study with us to think and learn in progressive, innovative ways, including those we have not yet imagined.
Sault College grants Ontario College certificates, diplomas, advanced diplomas, graduate certificates, and degrees to its graduates.
The College is the largest deliverer of apprenticeship training in all of Northern Ontario.
Sault College has ranked 83.8 percent in Student Satisfaction, the highest score for a Northern College and second highest score overall in the province.
Educating over 3,900 students each year, Sault College has a significant economic impact on the community, with spin-offs in excess of $158 million.
Over $2 million dollars in scholarships, bursaries and awards are distributed annually to students at the College.
Located on the border to the United States and situated in the middle of three of the largest great lakes on the planet, Sault College is one of 24 publicly-funded colleges in the province of Ontario.
Visit our website atwww.saultcollege.ca to learn more.
About Take Five
Take Five is a monthly networking social that is hosted and sponsored by the Chamber of Commerce for business members in the community.
Sault College and TD Canada Trust have been partnering for seventeen years.
Under the direction of the College professors, students prepare and serve hot and cold appetizers, speciality coffees and desserts in the school's on-campus Gallery restaurant setting.
This particular Take Five event at Sault College draws record attendance annually.
*************************