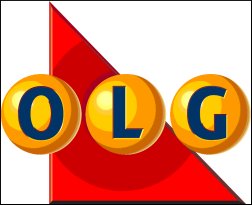 The number of Ontario Lottery and Gaming Corp. employees who earned $100,000 or more in 2013 totaled 296, with 73 of those earners living in Sault Ste. Marie, about 25 per cent.
That's up from 69 OLG employees in 2012 residing in the Sault.
The top three OLG earners in 2013 locally were: Lisa Bell-Murray, vice-president controller, at $209,999.25 with $13,378.47 in taxable benefits, Richard Gray, vice-president gaming transformation, at $194,953.22 with $12,482.06 in taxable benefits, and Chris Cameron, executive director new business, at $186,676.91.
Of the 73 local employees, 14 earned salaries above $150,000 in 2013.
Although the Sault is headquarters for OLG, the majority of big salary earners live elsewhere.
Topping the list for 2013, is Rodney Phillips, outgoing president and chief executive officer, who earned $722,676.66 last year, up from $672,989.93 in 2012.
He was followed by Gurpreet Dhindsa, executive vice-president, chief administrative officer, and chief financial officer, whose salary was $546,130.66 in 2013.
Third on the list was Thomas Marinelli, executive vice-president chief transformation and information officer, at $544,535.04
As of December 31, 2012, OLG employed a total of 838 people between its Foster Drive office and OLG Casino in Sault Ste. Marie.
Of those employees, 545 are at Foster Drive and 293 at the casino.
There were 97,796 public employees on the annual Sunshine List for 2013, up 11 percent from the previous year, according to a March 28 Toronto Sun report.
*************************
Previous SooToday.com coverage of this story:
Province tells us who's raking in $100,000 or more (updated)