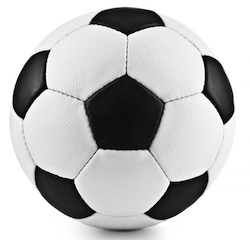 The Sault United Football Academy has announced some changes.
In an information session over the weekend, SUFA announced that they have added a "teams" program to the academy.
"The big milestone going forward is that we're now running multiple teams to compete at tournaments in the United States," said Academy Director Bill Howe. "We've been building towards this for some time now. Ultimately, if you don't have teams in competition, as a parent, you ask 'What are we training for?' Even though training to get their skills better is important and helps in their development. Ultimately, the game is where skills are tested. For us now, we can complete the picture. That's the part that's been missing."
The program will have teams at four levels to begin the process, including:
U9-10 Co-Ed (two teams possible)
U11-12 Girls/Boys
U13-14 Girls/Boys
U15-16 Girls/Boys
The teams will include players from both sides of the river and games against American competition.
At the U9-10 level, teams will play inter-squad scrimmages and games against teams in the Northern Michigan Soccer Alliance, which includes teams in Petoskey, Cheboygan and Traverse City.
The level of competition for the Academy teams will gradually be increased with the various age groups as part of their player development model.
Parents interested in more information can contact Bill Howe by phone at 705-297-5353 or by email at sufasoccer@gmail.com.