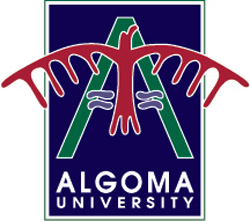 NEWS RELEASE
ALGOMA UNIVERSITY
**************************
The Algoma University Board of Governors has approved the proposed operating budget for the 2014-2015 fiscal year.
The total operating budget for the University in 2014-15 is $32.1 million, up by $2 million from what was budgeted in 2013-2014.
The budget put forward by University President Dr. Richard Myers, proposed a surplus of approximately $73,000.
The budget was based on a projected 2.7 percent increase in student enrollment, which will bring the University to almost 1500 full-time equivalent (FTE) students, most of whom will study here in Sault Ste. Marie.
The approved budget includes a 3 percent increase in tuition (the provincially mandated maximum on non-professional programs), which the University has partially offset through increases to the Tuition Set-Aside, Entrance and Renewal Scholarships, and Varsity Athletic Scholarships, all of which put additional resources back in the hands of students.
Tuition fees at Algoma will rise to $5,791 (from $5,622) for a full-time domestic student in 2014-2015, a rate which continues to be among the lowest in the province.
"We are pleased with the outcome of this year's budget," said Dr. Myers. "The relatively slight increase in tuition means that we can keep an Algoma University education affordable, while we continue to add additional resources in order to improve the quality of education our students will get during their time here."
The budget includes a variety of new positions at the University.
The total full-time faculty complement will grow by two positions, compared with last year's budget.
Within that complement, the number of tenure-track positions will increase by three.
Chair of the Board of Governors Tim Lavoie felt that the budget once again reflected both growth and fiscal responsibility.
"Tonight the Board approved a balanced budget proposal for 2014-15 that addressed the needs of the Algoma University community effectively and efficiently," he said.
About Algoma University
Algoma University offers a wide variety of liberal arts and sciences degree options including programs in Psychology, Social Work, Computer Science, Business Administration, Fine Arts, Community Economic & Social Development, and Biology in Sault Ste. Marie, Brampton, Timmins and St. Thomas.
As a partner with Shingwauk Kinoomaage Gamig, Algoma U is committed to respecting Anishinaabe knowledge and culture.
Algoma University has launched its Essential Elements Campaign to expand its campus and offer more scholarships and awards to students. To learn more, visit www.algomau.ca.
**************************