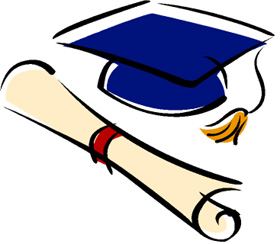 Sault College and Algoma University have completed homework assignments given to them by the provincial government.
All 45 publicly funded colleges and universities in Ontario have signed Strategic Mandate Agreements with the province.
The agreements have asked each college and university to identify their particular areas of academic strength and to encourage growth in those areas.
By encouraging specialization, the government hopes to reduce duplication of academic programs across the province (and, no doubt, trim unnecessary spending in postsecondary education).
The Strategic Mandate Agreements are three years in length, in place through to 2017.
Work on the next set of agreements begins in about 18 months.
What does this mean for Sault College and Algoma University?
Sault College President Dr. Ron Common told SooToday.com that aviation, natural environment studies, health sciences, engineering and technology, business studies, native education, applied arts and apprenticeship training were listed as areas of Sault College strength.
"My understanding is we can expect in the future if a program we've suggested is not an area of institutional strength they'll (the government) sit down and talk to you….the government wants differentiation, they want to create spheres of specialization," Common said.
Common said the agreements do not mean there is no liberty to offer new, additional programs.
Common said the government expects colleges to collaborate on certain programs, especially those in northern Ontario.
"There is overlap…we offer welding and so do other northern colleges."
If, for example, to stop overlap, the province expected students from the Sault and area to travel to another northern college to study welding, Common said "the government must also understand we have an access mandate as well, to deliver a breadth of programs, so that students don't have to go to Thunder Bay to take a certain program, and so we'll continue to offer that breadth of programming."
"Welding students aren't as likely to travel to another college to get their welding program, so we'll offer a breadth of programming to keep our people in our Algoma region," Common said.
At this point, Common said he is not concerned about Sault College being told to to drop certain programs to avoid duplication.
"I can justify our programming to the government based on our unique student mix and our unique location in the north."
"I can reassure you that during this process the government met with us and they looked at the data they have on our graduation rates, employment rates and student satisfaction rates on all 72 of our programs…they told us if the rates were low they would draw it to our attention, but when they evaluated us not a single program was red-lighted, not one that we should be thinking of suspending," Common said.
Common added Sault College, in regards to programming, hopes to bring in a greater international student presence and focus on meeting aboriginal needs.
"21 percent of our students are aboriginal and we want to do more programming specifically for aboriginal students on campus, and also reach out to providing education on First Nations territories."
Common said the College also wants to focus on educational partnerships with entities such as Essar Steel Algoma, Tenaris, Extendicare, local school boards and the Sault Ste. Marie Innovation Centre.
Algoma University President Dr. Richard Myers told SooToday.com that at the university level, the Strategic Mandate Agreements wanted, in part, to see how many graduate programs there were in certain spheres of study.
That part of the agreement had no impact on Algoma, as the university does not currently offer graduate programs.
Algoma's strengths included its undergraduate programs, particularly biology, social work, business, and computer science, Myers said.
Myers said Algoma is "punching above its weight" in terms of the percentage of students engaged in computer science.
Myers said Algoma was distinctive in its size and undergraduate programming.
"We're one of the most distinctive in our focus on teaching and learning as opposed to research…we are the only one in the province with a mandate in our charter to tilt the balance toward teaching," Myers said.
"We're also the only university in the province which has in its charter a commitment to engage in cross-cultural learning, and be supportive of local indigenous peoples."
"We're just so different because we're small, the size of a high school, whereas there are 20,000 to 30,000 students in other universities…it wasn't hard to write a document that makes us different."
While there are no grad programs at present, Myers said, "there are a couple of areas where it would make sense to offer grad programs that would benefit Sault Ste. Marie by drawing on its natural strengths…a masters program in computer science would develop the growing information technology sector in the Sault, working with the Innovation Centre."
"One field we're best positioned to move forward in is environmental science…we wrote that in our submission, tying into the city's interest in alternative energy using the resources here, and there are the two major forest research centres locally that could link in to the biology program at Algoma," Myers said.
Myers, like Common, said the agreement allows for flexibility in establishing new programs.
Common said enrolment numbers at Sault College are expected to be strong heading into the 2014-2015 academic year.
"We have about 40 students a day coming in to the school's registration desk on a quick admission process to fill out the application, whereby a process that would take a week or two is done in the same day."
Sault College, Common said, averages about 2,500 students a year.
That number consists mainly of domestic students, but the college hopes to increase its international student numbers.
Myers said enrolment at Algoma is "likely to jump again."
When classes finished at Algoma for the 2013-2014 academic year, there were approximately 1,600 students (about 220 part-time).
About a quarter of Algoma's students in 2013-2014 (approximately 400) were international students.