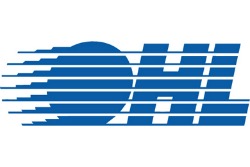 The Guelph Storm were favoured heading in but the North Bay Battalion have shown through two games that this series won't be an easy one.
After two games in Guelph to open the Ontario Hockey League final, the series has seen a pair of overtime games with both teams coming away with a victory.
The Storm opened the series on Thursday night at the Sleeman Centre with a 3-2 overtime victory thanks to an overtime goal by Jason Dickinson. The Dallas Stars prospect scored 57 seconds into the extra frame to give the Storm the series opener.
The Dickinson game-winner came after Zack Mitchell tied the game at 12:23 of the third period. Brock McGinn had the other goal for the Storm in the win while Justin Nichols made 32 saves.
Ben Thomson and Jamie Lewis scored for North Bay in the opener. Goaltender Jake Smith made 27 saves.
In game two, the Battalion rebounded with a 4-3 victory, also in overtime.
Barclay Goodrow scored the overtime winner 2:30 into the extra frame. The goal came after Nick Paul tied the game at three with a power play goal at 14:32 of the third period.
The Storm jumped out to a 2-0 lead in game two thanks to first period goals by Steven Trojanovic and Robby Fabbri. Fabbri had a pair of goals in the game, which included a second-period marker to put the Storm up 3-2 at the time. Nichols made 37 saves in game two.
Marcus McIvor and Mathew Santos had the other goals for North Bay in the win.
Game three is set for May 6 in North Bay.