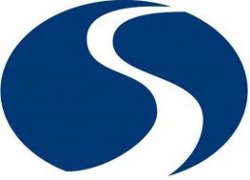 NEWS RELEASE
SAULT AREA HOSPITAL
*************************
Nomination process now open for SAH Awards

(February 12, 2013) - The Sault Area Hospital (SAH) board of directors is pleased to announce that the nomination process for the annual iCcare and Dr. William Hutchinson awards is now open.
Members of the public may nominate a deserving individual for any or all of these awards.

"This is the second year for the SAH iCcare Awards and we look forward to receiving many qualified nominations and selecting those recipients who live the SAH values on a consistent basis," says Jamie Melville, SAH board chair.

The iCcare Awards were established by the SAH board of directors and they recognize a hospital employee, volunteer or physician who regularly demonstrates all of the values of the organization: integrity, compassion, collaboration &, partnership, accountability, respect and excellence.

The Dr. William Hutchinson Award, named after an esteemed surgeon, was established in 1982 by the Algoma District Health Council and recognizes distinguished and exemplary contributions to health care service in Sault Ste. Marie and the District of Algoma.
This award is administered by the SAH board of directors.
The recipient(s) of this award may be any resident(s) of the Algoma District.

All awards are selected by the Governance Committee of the SAH board and the recipients will be announced at the Annual General Meeting on June 27, 2013.
Permanent commemorative plaques listing all the recipients for both the iCcare and Dr. Hutchinson awards are proudly displayed in the main lobby.

The deadline for submissions is March 28, 2013, and all nominators and award recipients will be notified after the May 21, 2013, board meeting.
An online nomination form and more details on the selection criteria are available on SAH's website
More information is also available by calling 705-759-3434, ext. 6921.

To find out more about Sault Area Hospital, please visit here.
*************************