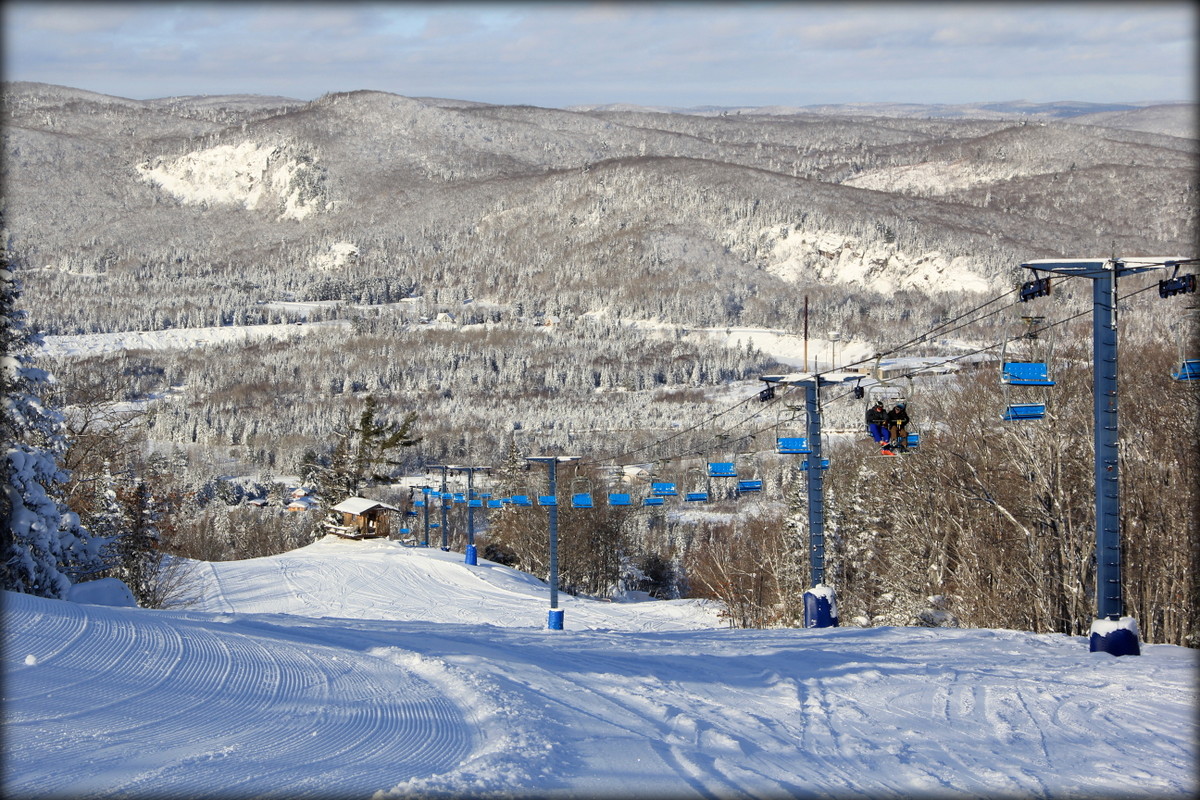 You will soon be able to enjoy live music, eat sandwiches and partake in on-board activities on your way to the ski hill.
And you don't even have to drive.
Searchmont Resort has announced twice-weekly train trips to the hill will begin December 27.
Packages will include a lift ticket and return transportation to the Sault, with the Searchmont Snow Express leaving at 9 a.m. every Thursday and Saturday.
The train leaves from the Algoma Central Railway rail yard on Carmen's Way (as opposed to the Agawa Canyon station at Station Mall) and typically arrives an hour later at Searchmont, where skiers will be transported to the resort by tractor-drawn wagon.
Return transportation to the Sault is by the hill's regular bus, which will continue to run.
Packages prices range from $26.30 (ages 2-5) to $84.40 (adult) and include the 2015 ACR fare.
Season pass holders receive a reduced rate.
The following is pricing for the new packages:
PKG Prices: 2015 ACR Fare:
Adult (18+) - $84.80 $23.35
Youth (11-17) - $71.90 $20.30
Junior (6-10) - $31.90 $20.30
Tiny (2-5) – $26.30 $14.30