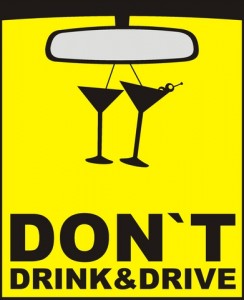 NEWS RELEASE
DRIVERSEAT
*************************
DRIVERSEAT GRAND OPENING IN SAULT STE. MARIE ONTARIO
Franchise Partner Stephen Findlay is pleased to invite everyone to celebrate the newest Driverseat Franchisee.
Sault Ste. Marie, Ontario – Driverseat is pleased to announce that Stephen Findlay has purchased the rights to the Driverseat franchise for Sault Ste. Marie Ontario.
The Grand Opening to the business will take place May 9, 2014 at Casey's Bar and Grill in Algoma's Water Tower Inn located 360 Great Northern Road starting at 5 p.m. until 9 p.m.
"We could not be more pleased to have the opportunity to invite the community to celebrate the official grand opening of Driverseat Sault Ste. Marie," states Stephen Findlay, owner of the franchise. "The community has embraced our business and the services we offer", he continued.
Customers will enjoy this innovative service; with the company offering eight innovative vehicle relocation services.
The flagship service is Designated Driving which has us take you and your vehicle home for you.
"We are already in the entertainment business with an established DJ and wedding company, having been in the industry for almost 15 years," remarks Stephen.
"This franchise is a perfect fit for an industry that we really enjoy, and will allow us to grow our service offering to our client base."
Stephen was born and raised in Sault Ste. Marie, and studied business at Lake Superior State University.
Stephen is passionate about his hometown and is looking forward to having a positive influence on the community, ensuring that those who have consumed alcohol have a safe and reasonable way to get home.
"We look forward to introducing ourselves and our many services to the community, starting with this grand opening", says Stephen.
"Our desire is to meet other responsible drivers who care about the Soo as much as we do. This business and its responsible nature is important to us, our family and friends and all Saultites. And we hope to see all of our supporters and the community out at the grand opening May 9th starting 7:30pm," added Stephen.
Driverseat Sault Ste. Marie can be reached by calling, emailing or through the website.
Phone 705-998-2614
Email ssm@driverseatcanada.com
*************************