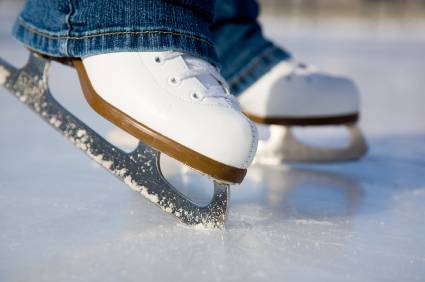 Sault Ste. Marie is going to be an excellent place for outdoor winter-sport affectionados to staycation this March break.
The city's four outdoor rinks will be open from 10 a.m. to 10 p.m. starting tomorrow and continuing through to Sunday, March 16, says the Sault's area coordinator for parks Travis Reid.
It's been a great year for skating with night-time cold temperatures beginning earlier in the season than Reid remembers for more than 10 years.
While extreme cold has kept some folks indoors at times over the winter, March break 2014 is looking like it will be perfect for outdoor skating and outdoor rinks.
"We need temperatures to get down at least as low as minus five at night and not much above freezing during the day," Reid said.
Warmer days mean more pleasant skating while nights below freezing mean better ice.
The City of Sault Ste. Marie operates outdoor rinks in the east, central and west areas of town and skating at these rinks is free.
The east rink is located at Anna McCrea, centrally Saultites can skate for free at Esposito Rink in Esposito Park and in the west end the skating rink is located in Merrifield Park at William Merrifield School.
The John Rhodes Oval is located at the John Rhodes Community Centre and is available for free public skating from 10 a.m. to 4 p.m. and from 6 to 10 p.m. daily from Friday, March 6 to Sunday March 16.
The rinks will remain open as long as weather permits, Reid says.
If long-range weather forecasts remain true to life, that will most likely be during and after March break.
For those looking for more slide and less glide, there are also several locations in the city to enjoy tobogganing this March break.
In the east end, folks can slide down Finn Hill, located off Black Road at McNabb Street.
In the west end there are good tobogganing hils at Garsons Hill along side Elliot Road and at the Fort Creek Conservation area off Second Line West.