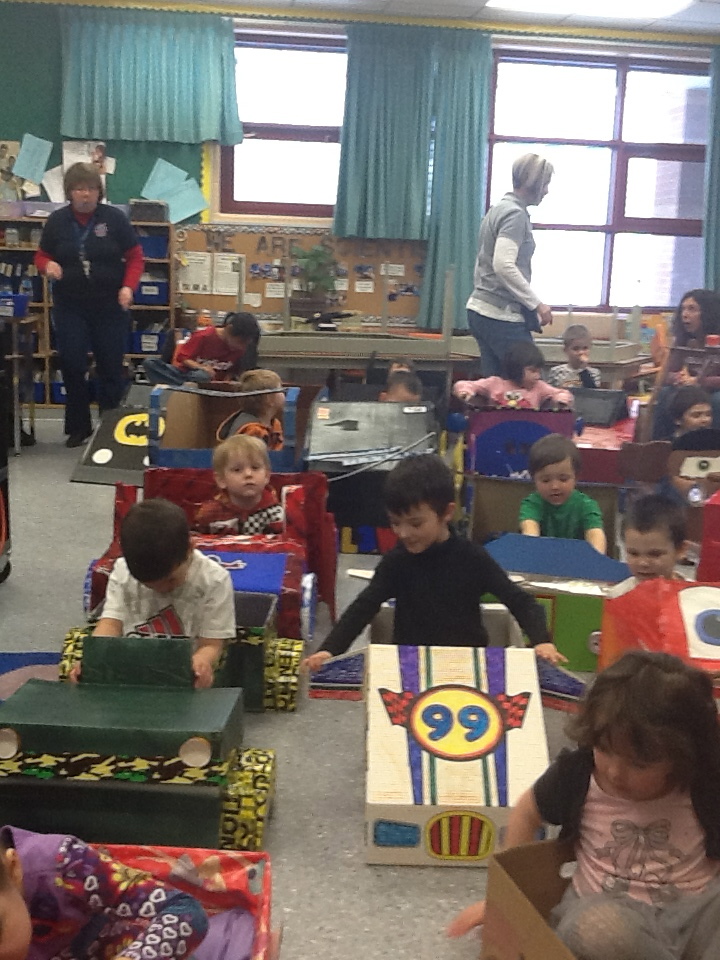 Sootoday.com received the following message and photos from the St. Paul Catholic School JK/SK class, who had a drive-in movie day today with their homemade cars.
*************************
The Early Learning Kindergarten Team at St. Paul's School has planned something very special for their JK/SK class.
Classroom teacher Ms. Watson along with early childhood educators Mrs. Misasi and Mrs. Mathewson and educational assistants Ms. Smith and Mrs. Augusto have transformed their classroom into a drive-In movie theatre.

The teachers, family members and students have transformed boxes into Batmobiles, cars, fire trucks, and characters from different movies like Cars, some of which are equipped with real working lights, sounds and motion.

We are so impressed with the turnout of our Drive-In Movie Day.
In our class of 28 students, all of the families have been so supportive.
It is evident that a lot of thought and time have gone into making this day special for their children.
A number of literacy and numeracy activities were planned to round up the event.

The students viewed the popular new movie "Frozen."
They were supplied with popcorn and a juice box to enjoy in their car.

The kindergarten car show has been displayed in the hallways on St. Paul's School for all to see!
They will remain at the school until Wednesday, April 9.
We thank Mr. Chilelli and staff for their support.
*************************