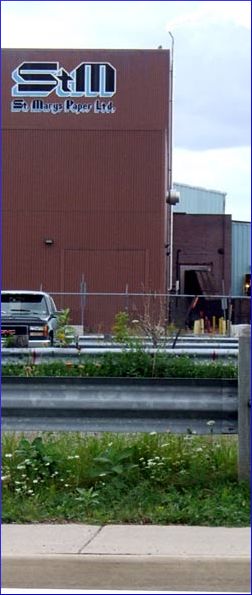 Faced with the prospect of all the employees of St. Marys Paper Corp. facing permanent job loss in the coming weeks, the Communications, Energy and Paperworkers (CEP) Union of Canada is trying to secure pension funds and other benefits of their collective agreement for its members.
"We're working with their lawyer this weekend to protect successor rights," says CEP Ontario Region Vice President Jim Ginter. "If we are not successful we'll be back in court on Monday."
The union is trying to make sure that the buyer of St. Marys Paper Corp. honours its successor obligations under Canadian labour laws.
Successor rights are labour code provisions which allow a bargaining agent to continue to represent employees in a bargaining unit and also allow for the continuation of collective agreements (until the term expires) when a cohesive business or function is sold, transferred or otherwise divested.
On Thursday, the receiver for the Sault's century-old paper mill was granted authority to sell the shuttered mill to a numbered company (2319839 Ontario Inc.) described as a consortium of companies, including an auctioneer, a real estate developer, a forest products company and a metals recycler.
The numbered company has included a clause in the purchase agreement that calls for all the current employees of St. Marys Paper to be terminated before the sale is complete.
"The purchaser has stated it may try to operate a biomass and co-gen facility, but does not expect to manufacture paper," says Pulp and Paper Canada. "Any unused assets of the mill are expected to be liquidated."
The mill did not survive a third attempt to revitalize it in the past decade and has been shut down since December, when it's insurance was pulled and its primary debtor called in its loan.
Pulp and Paper Canada says the none of the nine bids on the mill would provide sufficient proceeds to cover the debt of the mill's primary secured creditor, International Forest Products.
"That debt is estimated in the media to be about $7 million," it said.
Earlier Coverage of this SooToday.com story