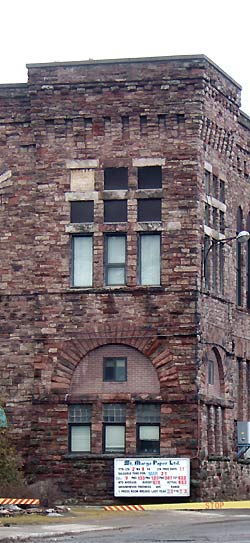 This morning at 9 a.m. St Marys Paper Corp. was forced into receivership.
Management has confirmed this but is not yet able to provide any details about why it happened, the company's next steps or the impact this will have on its employees.
The troubled mill has remained closed since April of this year and produced paper only sporadically for most of the year.
A letter from St Marys Paper Chief Executive Officer Dennis Bunnell to mill employees in July indicated the April shut down was necessary to repair paper machine #5, the only working paper machine in the mill.
The letter also said it was necessary to recapitalize the mill and find a partner to fund construction of a proposed co-generation power plant on site.
In that letter, Bunnell said that the last shut down in April was expected to last until July but that circumstance continued to prevent the mill from making paper again.
There has been little activity seen on the property since then.